LOYALTY PROGRAM FOR POZHNEFTEHIM CUSTOMERS
The loyalty program is provided for customers that take active part in the design and implementation of fire extinguishing systems manufactured by Pozhneftehim at facilities of various industries.

LOYALTY PROGRAM PURPOSE
Pozhneftehim Group is the Russian manufacturer of highly efficient fire extinguishing systems and installations for fire and explosion hazardous objects. The Pozhneftehim products and systems correspond to Russian and international quality standards.
The use of Pozhneftehim fire extinguishing systems and installations eliminates the disadvantages that arise from the use of equipment and fire extinguishing agents produced by different companies.
Accordingly, the purpose of the program is to increase the level of fire protection of objects and the safety of people in case of fires.

LOYALTY PROGRAM OBJECTIVES
The Loyalty program is tailored to the commercial interests of customers, as well as business development interests of Pozhneftehim Group. Among them, the intentions to:
implement Pozhneftehim modern integrated systems and installations at industrial facilities of the Russian Federation;
improve the quality and reduce the design time by using highly efficient fire extinguishing systems based on standard design solutions and fire protection concepts;
eliminate the risks of purchasing low-quality products and products that do not meet the design solutions;
ensure the quality of work during the installation, commissioning and testing of fire extinguishing systems or installations;
increase awareness of the Pozhneftehim brand on the territory of the Russian Federation and other countries.

TERMS AND CONDITIONS OF REMUNERATION
The remuneration is paid upon the sale of fire extinguishing systems or installations, within no more than 30 calendar days.
The amount of remuneration is determined taking into account the customer's contribution to the design and / or implementation.
Taxes are paid in accordance with the current legislation of the Russian Federation.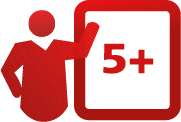 THE CONTRIBUTION IS EVALUATED BY THE FOLLOWING CRITERIA
Rational technical solution
Correct design of specifications, questionnaires, etc.
Professional technical evaluation of commercial offers
Justification of the technical and commercial offer to the customer (consumer)
Justification of the offer integrity to the customer (consumer)
Organizational and technical protection of the accepted solutions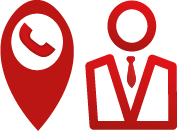 OFFERS AND CONTACTS
We welcome suggestions on the terms of the loyalty program from the specialists of design and other organizations that work with us or plan to start cooperation.

o discuss the terms of the loyalty program please contact the sales department by phone +7 (499) 703-01-32 and by email mail@pnx-spb.ru.




Head of Sales department,
Tatiana Vasilyeva
PRE-REGISTRATION TO PARTICIPATE IN THE LOYALTY PROGRAM OF THE POZHNEFTEHIM GROUP
Leave a message, question or comment, and our specialist will contact you.
Filling out the form means you agree with the confidencial policy of the web-site www.pnx-spb.ru.