WATER HEAT-PROTECTIVE SCREEN (VPE)
TU 28.99.39-049-72410778-2018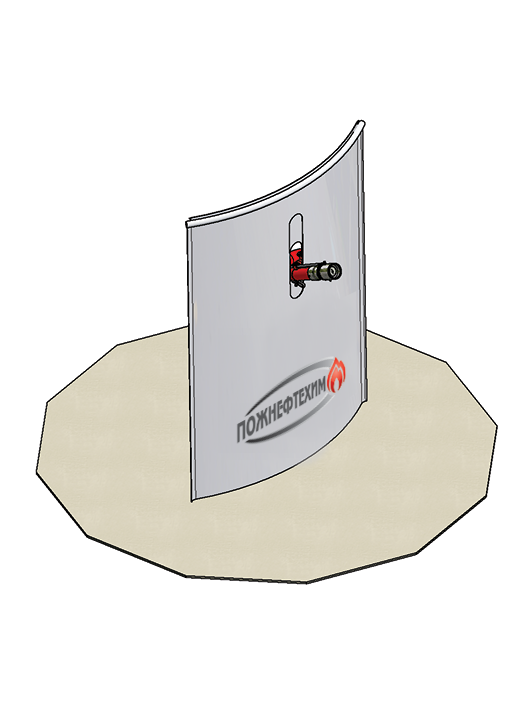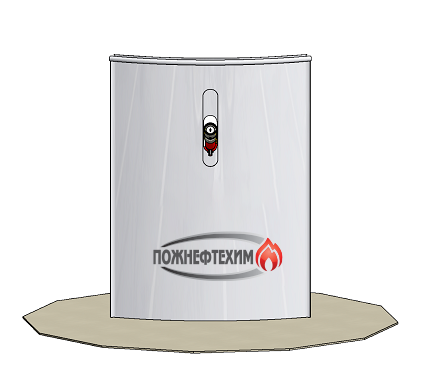 Purpose and scope
The water heat-protective screen (VPE) is intended to reduce the exposure of an operator (nozzleman) or equipment to flame thermal radiation in case of fire.
The water screens are designed for use is a system with firefighting monitors and fire towers at facilities associated with the negative effects of heat flow on either operator or equipment.
The use of water screens is provided for by the requirements of SP 155.13130, SP 231.1311500.2015, SP 326.1311500.2017, as well as in the revision of SP "Racks for flammable, combustible liquids and liquefied hydrocarbon gases at oil refining and petrochemical enterprises. Fire safety requirements".
Distinctive advantages
Simple and reliable design.
Usability.
Increased protection against the screen destruction when used in conditions of variable temperatures (fire conditions - negative outside air temperatures).
Extra nozzle opening protection.
Materials of manufacture
Climatic models U, HL, UHL, T, OM: housing and details - stainless steel.
Key Specifications
Indicator name

Indicator value

VPE-VR(III)

VP-VR(VII)

Range of operating water flows, l/s

Within the LS flow rate error

The thermal radiation intensity behind the screen when exposed to heat flux from the side of the water curtain 100 kW, kW/m2 max*

5

Weight, kg, max

50

Wind load, kgf/m2, max/wind speed, m/s, max

38/25,2

85/37,7

Service life, years, min

10
* According to the tests results obtained in an accredited laboratory at a special stand.
---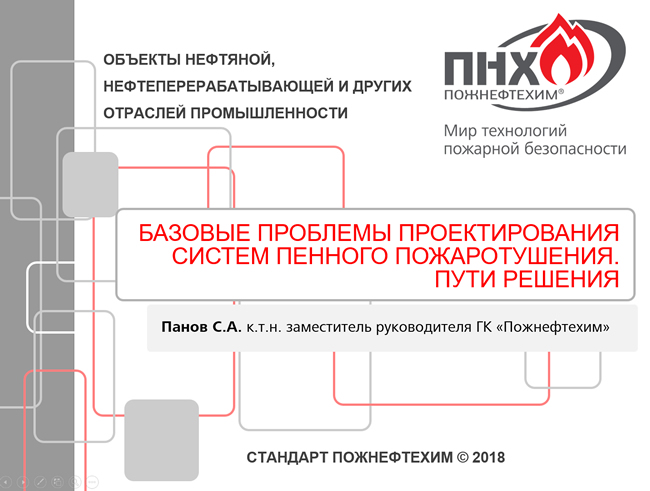 Стандарт Пожнефтехим "Базовые проблемы проектирования систем пенного пожаротушения. Пути решения". 2018 (pdf, 2.32 Mb)
Contact information for orders of Pozhneftehim package supplies
On the selection of foam concentrate
Tatyana Potapenko, head of foam concentrates department +7 (499) 703 01 32, ext.172
On the selection of equipment
Sergey Vypritsky, head of design department +7 (499) 703 01 32, ext.153
On Fire safety measures (MOPB) and Special technical conditions (STU) documents
Sergey Titenkov, head of technical norms department +7 (499) 703 01 32, ext.159