Fire protection of industrial objects
production of equipment and foam concentrates for firefighting
Design of fire extinguishing systems, development of Special conditions
Supervised installation and comissioning at the venue
Training of personnel at the venue and advanced training courses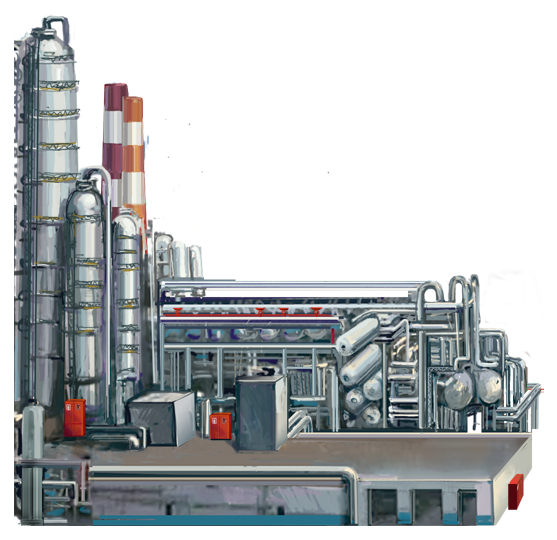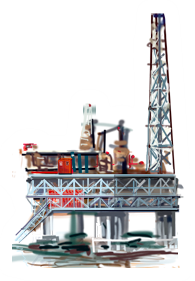 X
Суда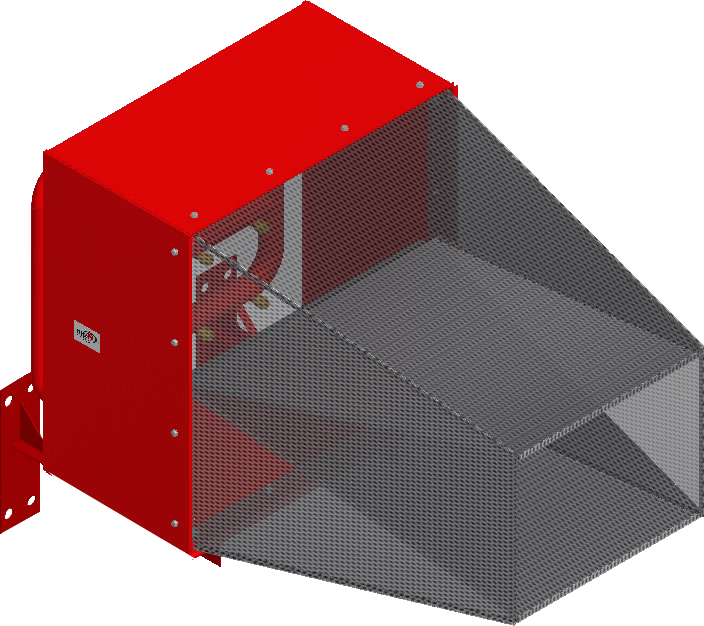 Генератор высокократной пены эжекционный (ГВПЭ) «Фаворит»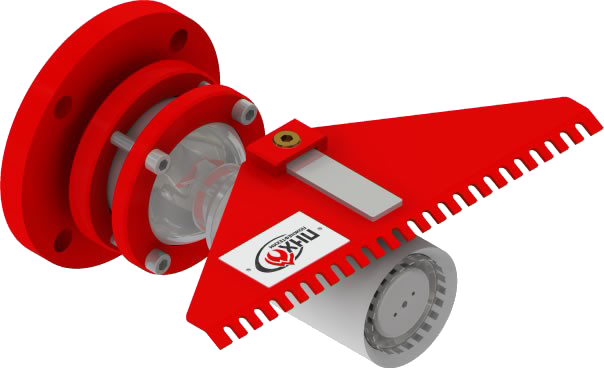 Универсальный водопенный насадок (УВПН) «Антифайер»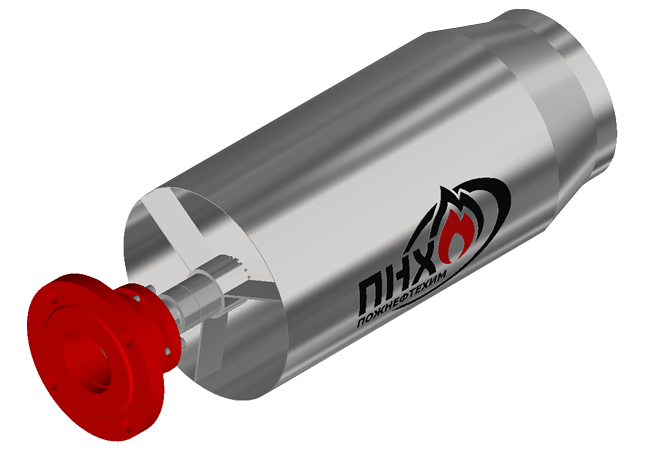 Универсальный генератор пены (УГП) «Турбопен»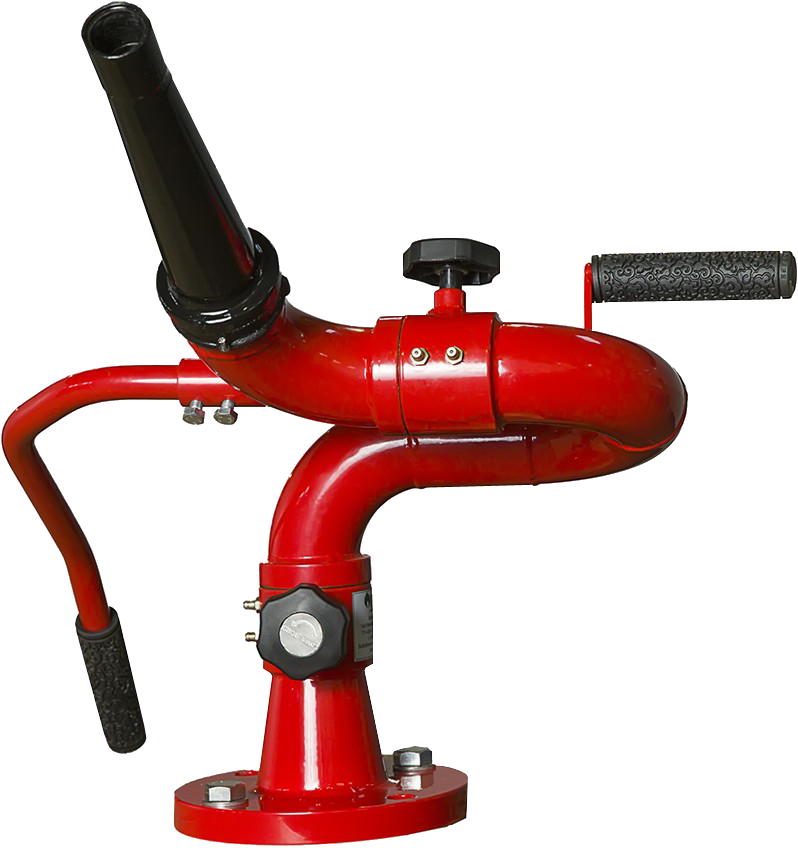 Стационарный лафетный ствол пожарный (ЛС) «Антифайер»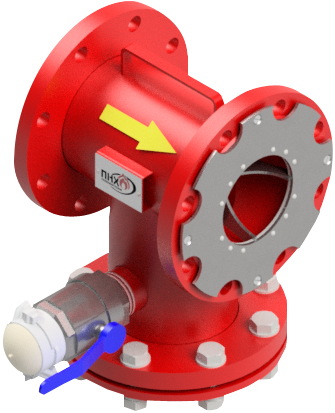 Пожарный фильтр универсальный (ПФУ) «Тауэр»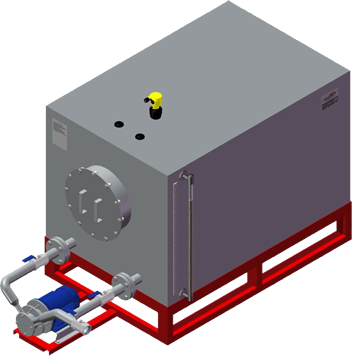 Ёмкости для хранения пенообразователя ПНХ-200-12000
Шкаф пожарный пенный (ШПП) «МастерПен»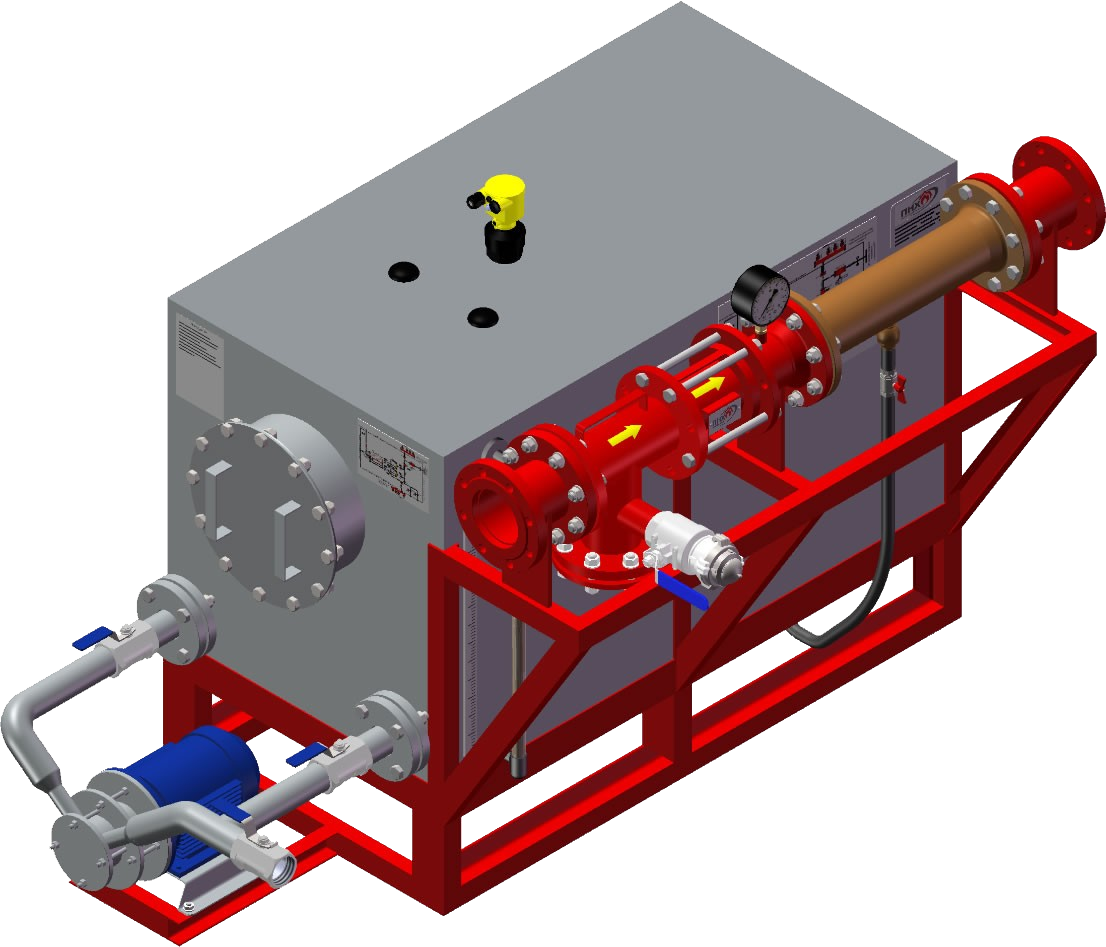 СХДП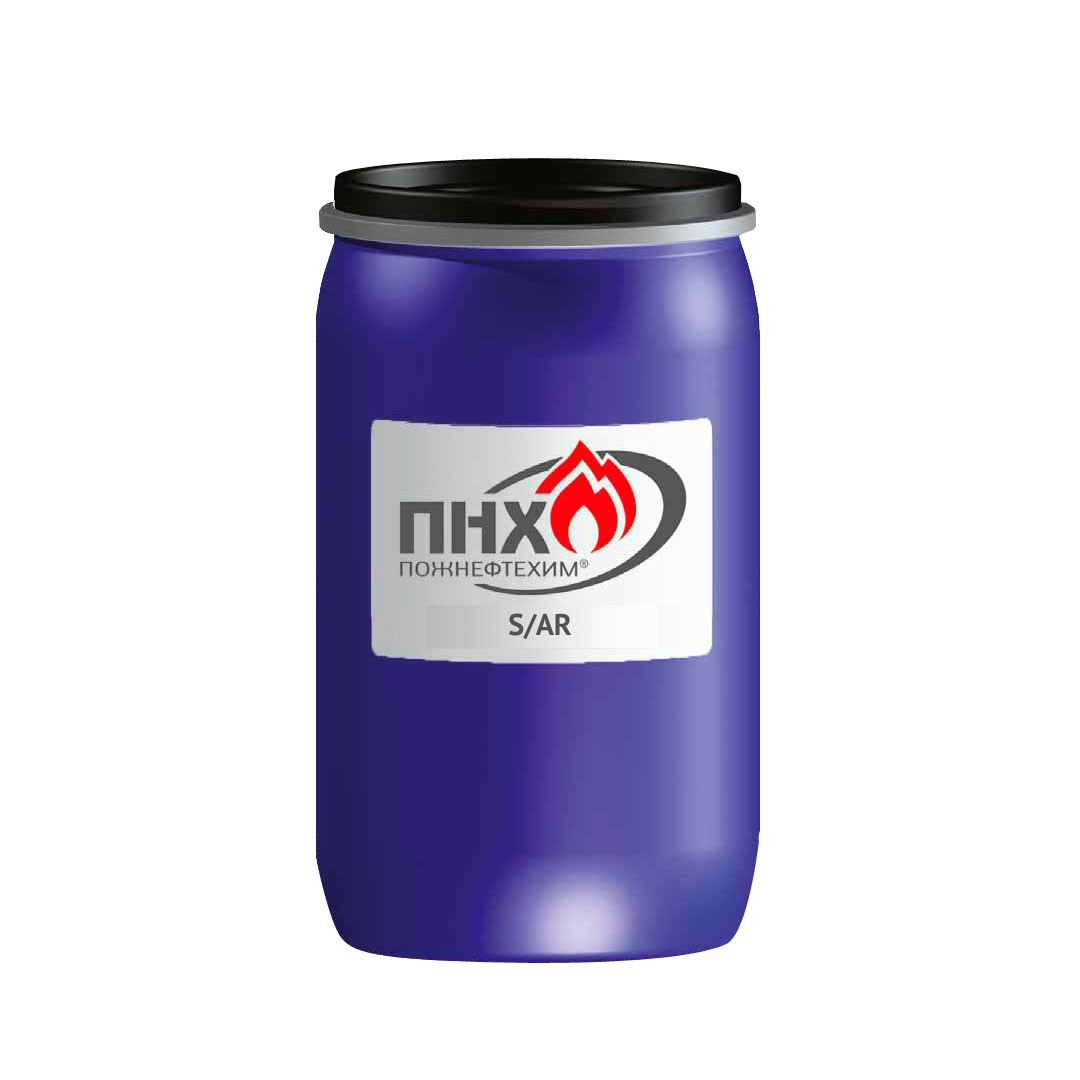 Пенообразователь «Аквафом-М»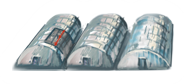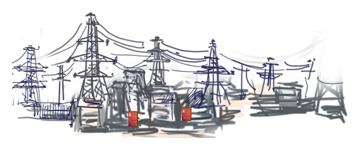 X
Электростанции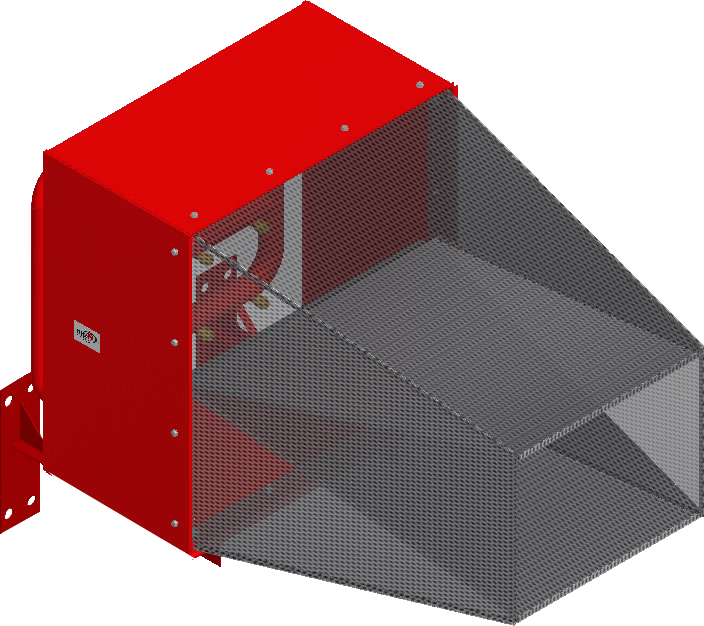 Генератор высокократной пены эжекционный (ГВПЭ) «Фаворит»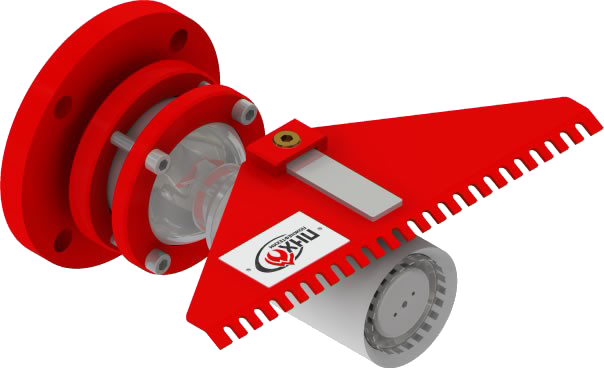 Универсальный водопенный насадок (УВПН) «Антифайер»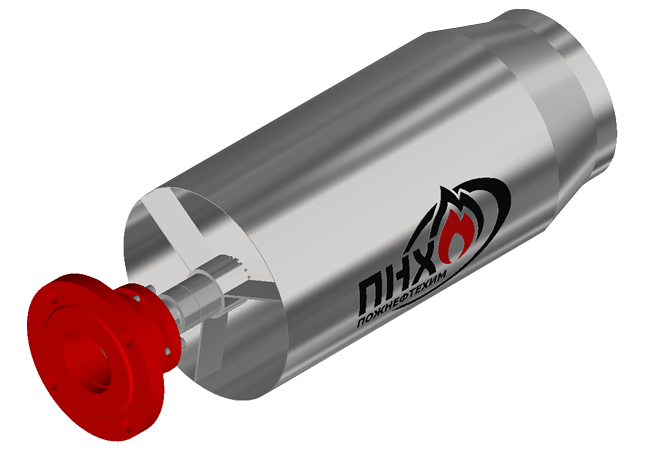 Универсальный генератор пены (УГП) «Турбопен»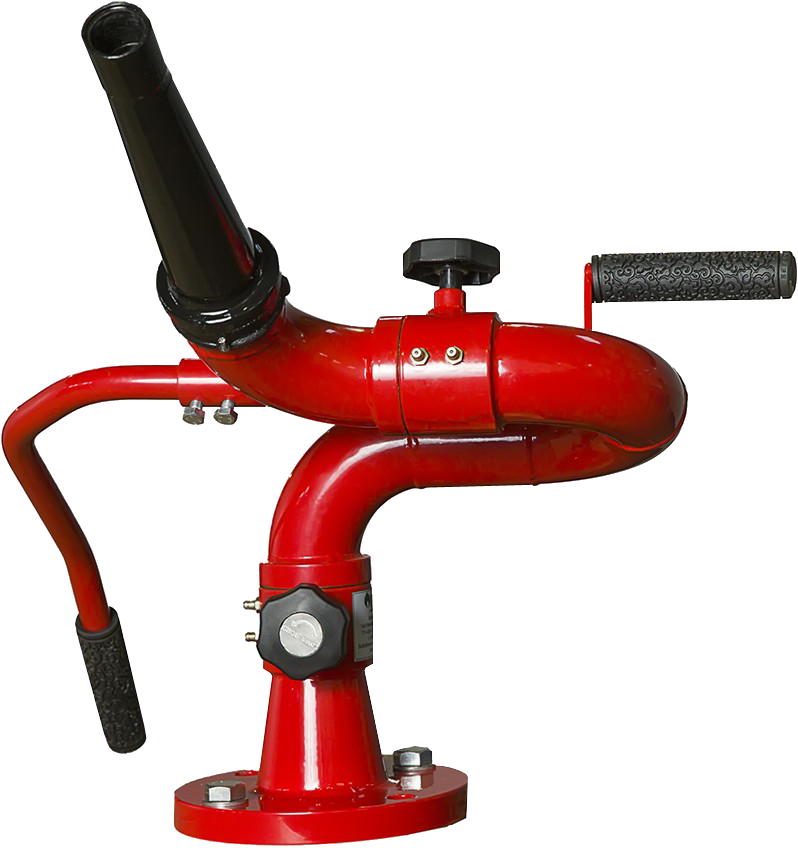 Стационарный лафетный ствол пожарный (ЛС) «Антифайер»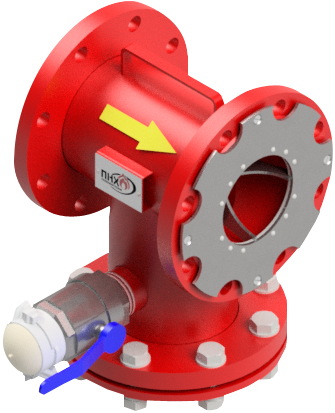 Пожарный фильтр универсальный (ПФУ) «Тауэр»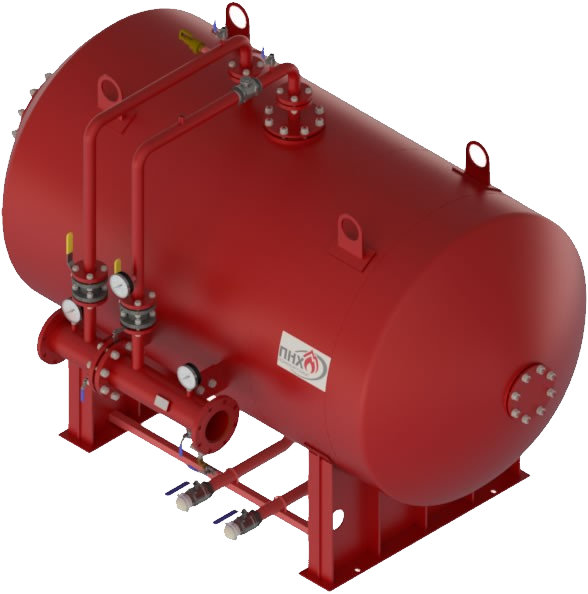 БД «Антифайер»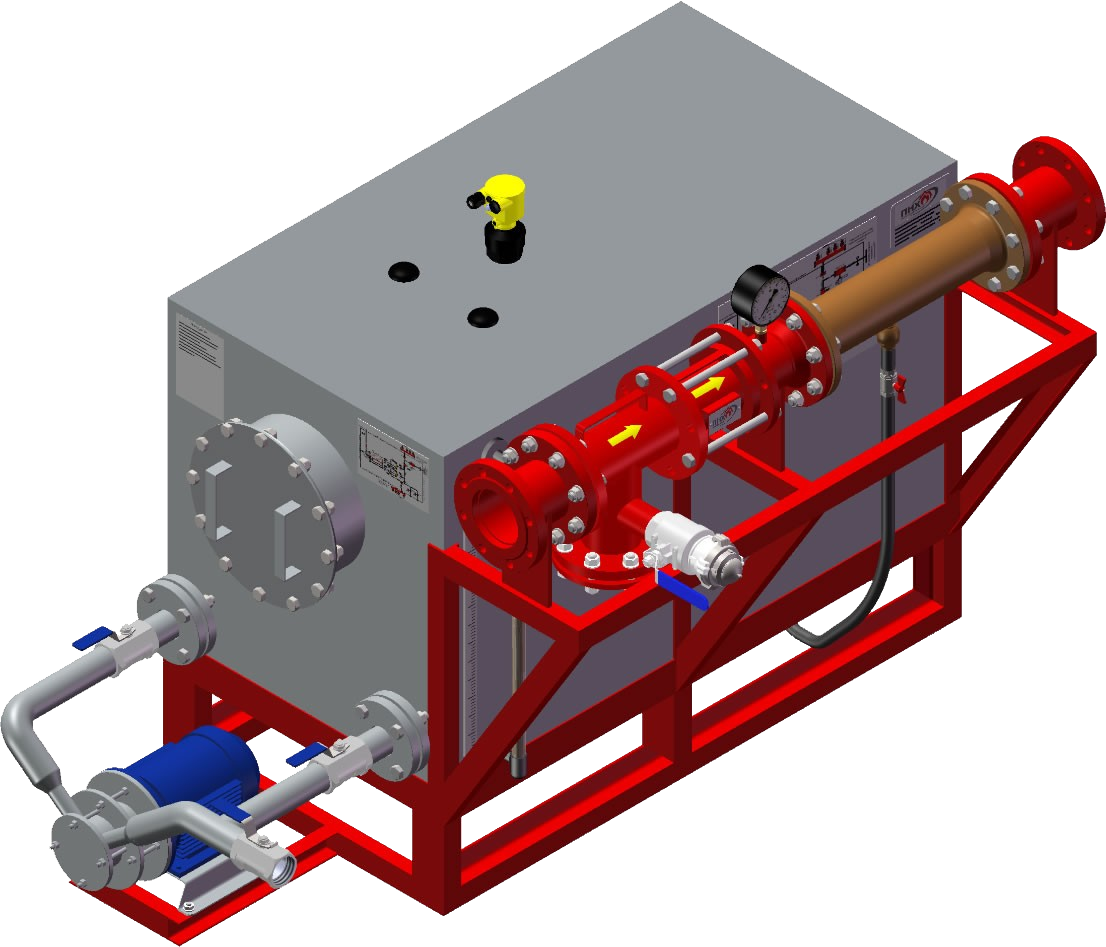 СХДП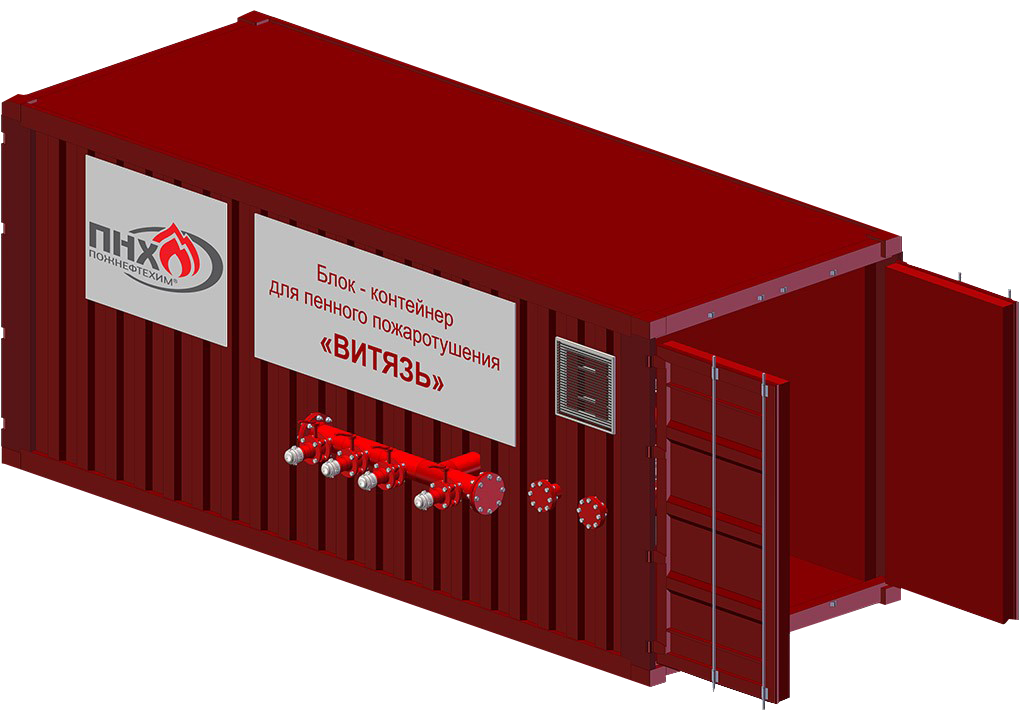 БК-ПТ «Витязь»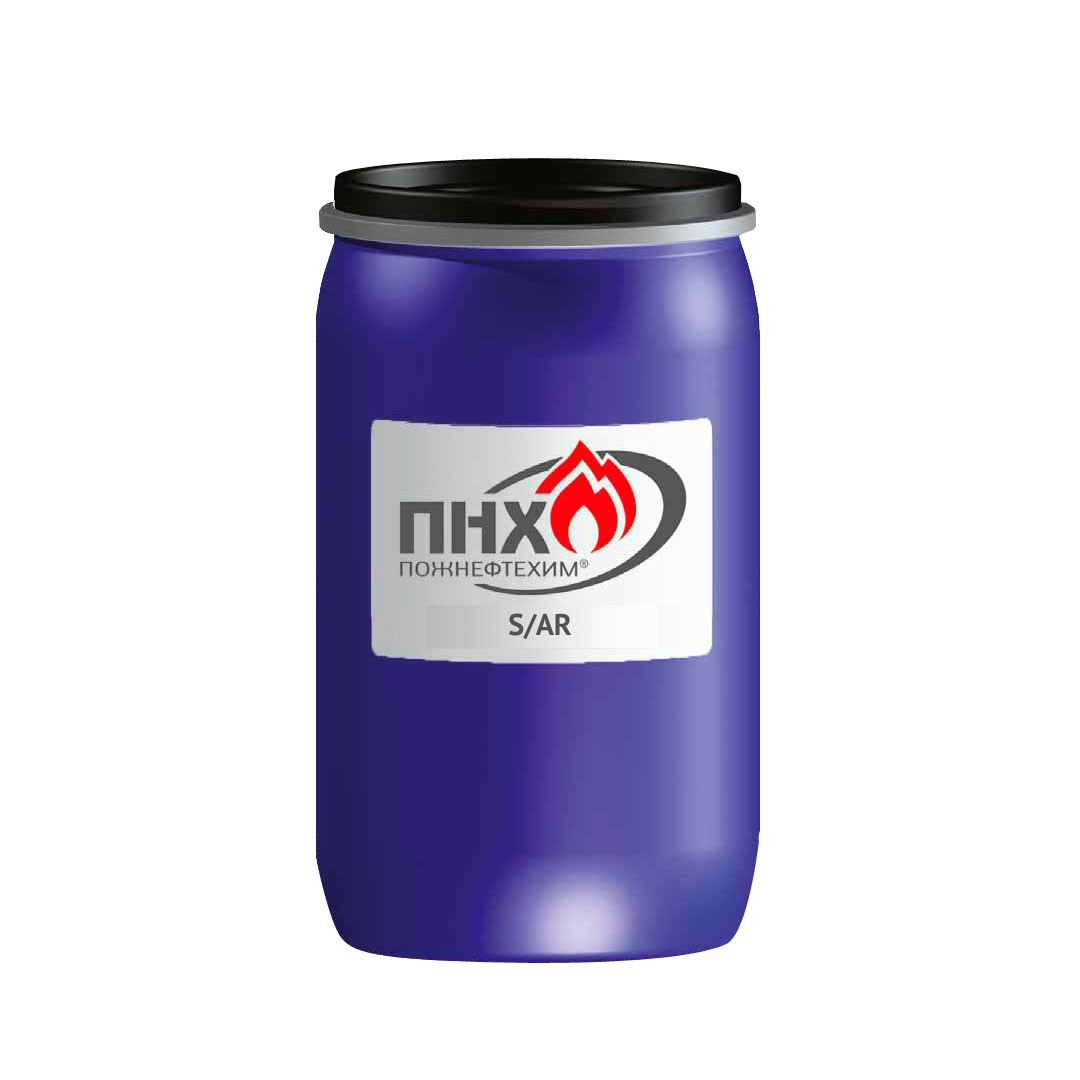 Пенообразователь «Аквафом»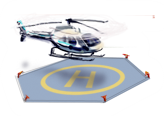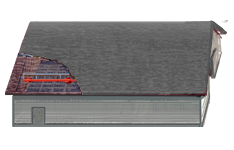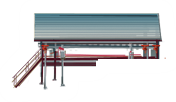 X
Блок-контейнер пенного пожаротушения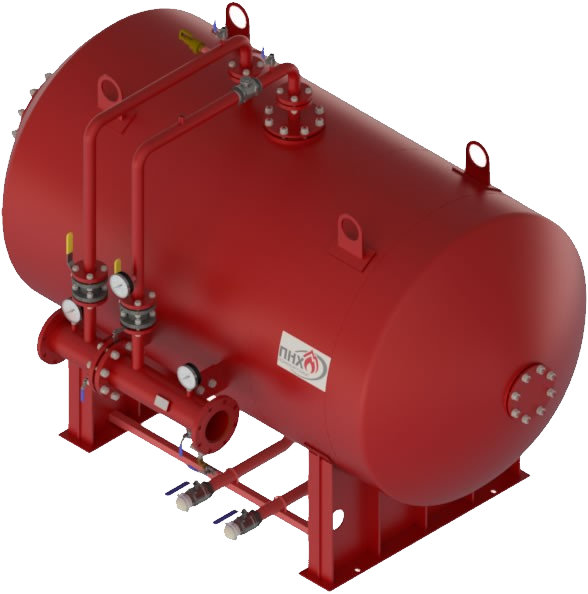 БД «Антифайер»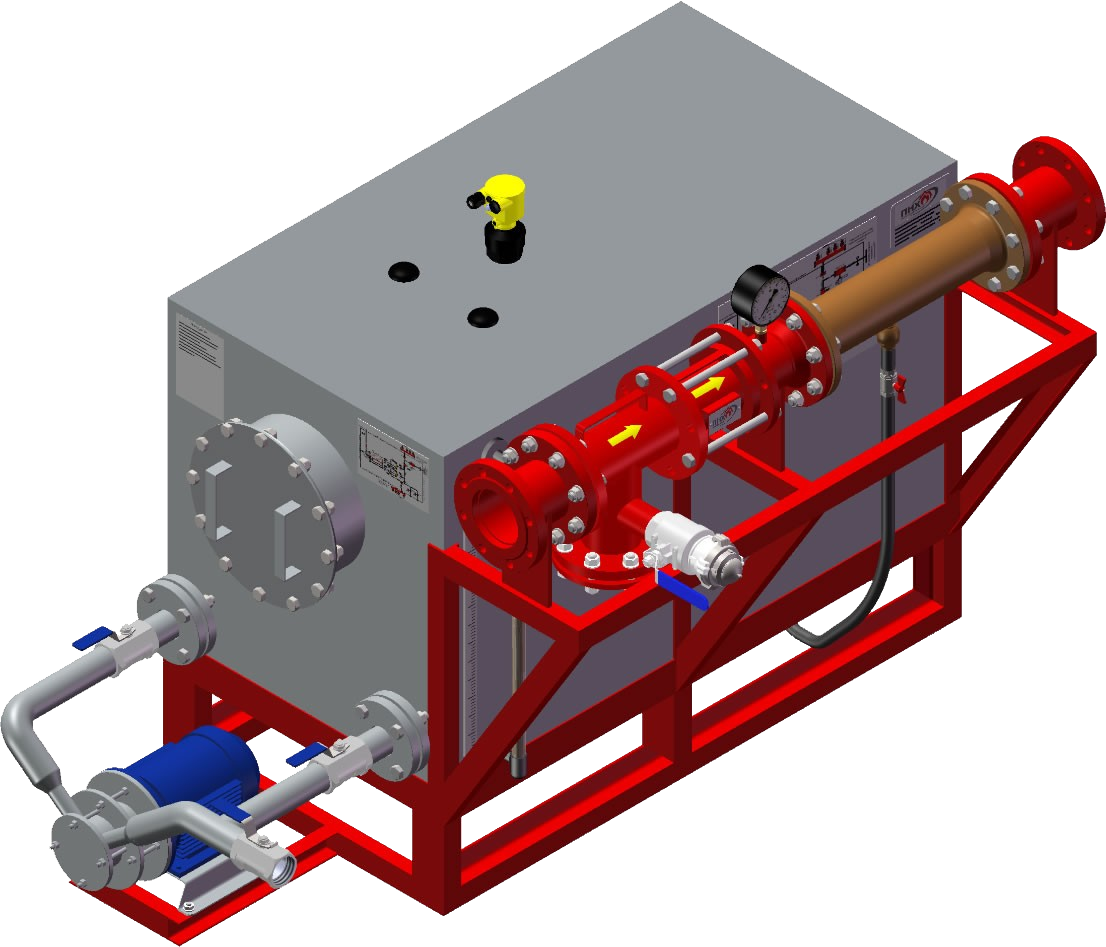 СХДП
ПУС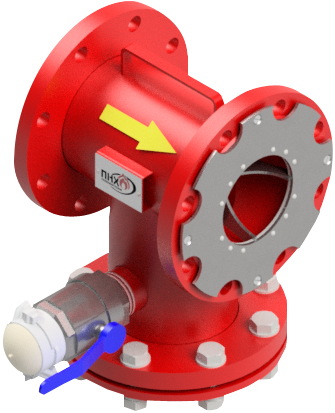 Пожарный фильтр универсальный (ПФУ) «Тауэр»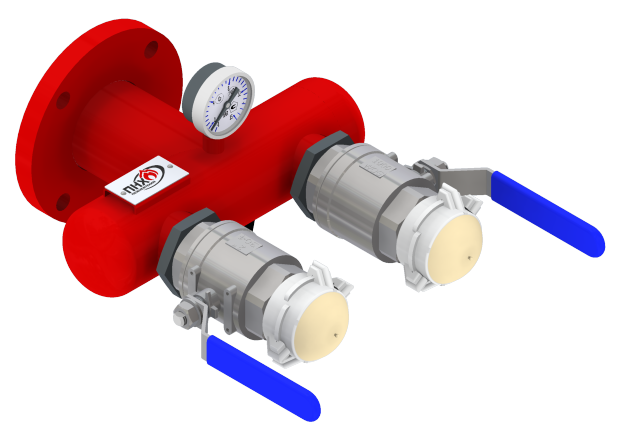 УПТ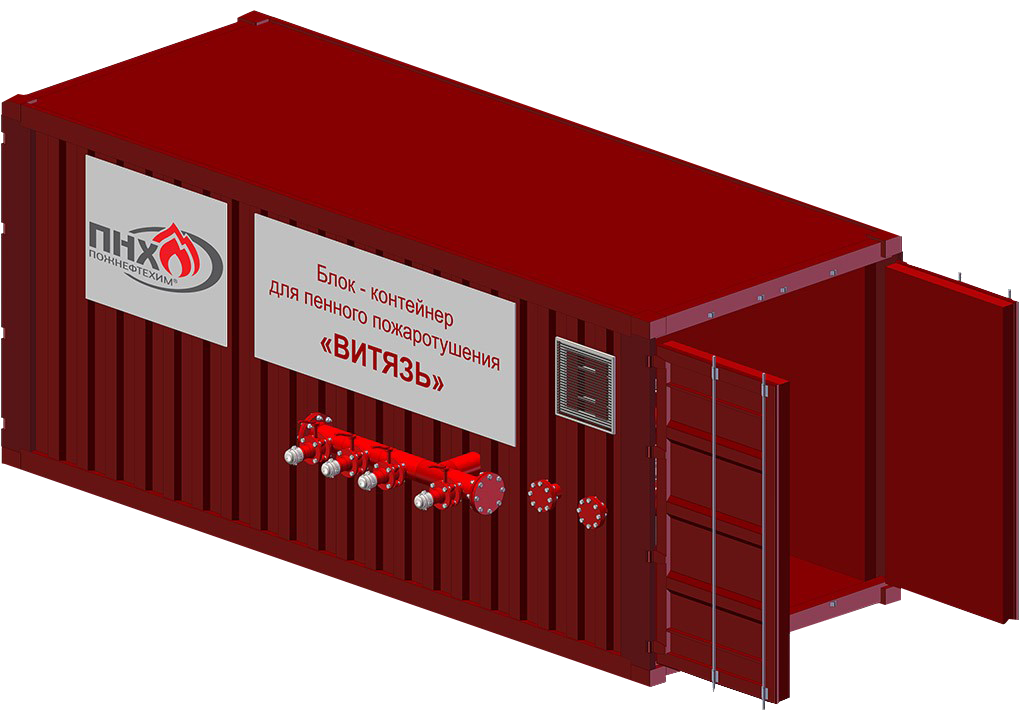 БК-ПТ «Витязь»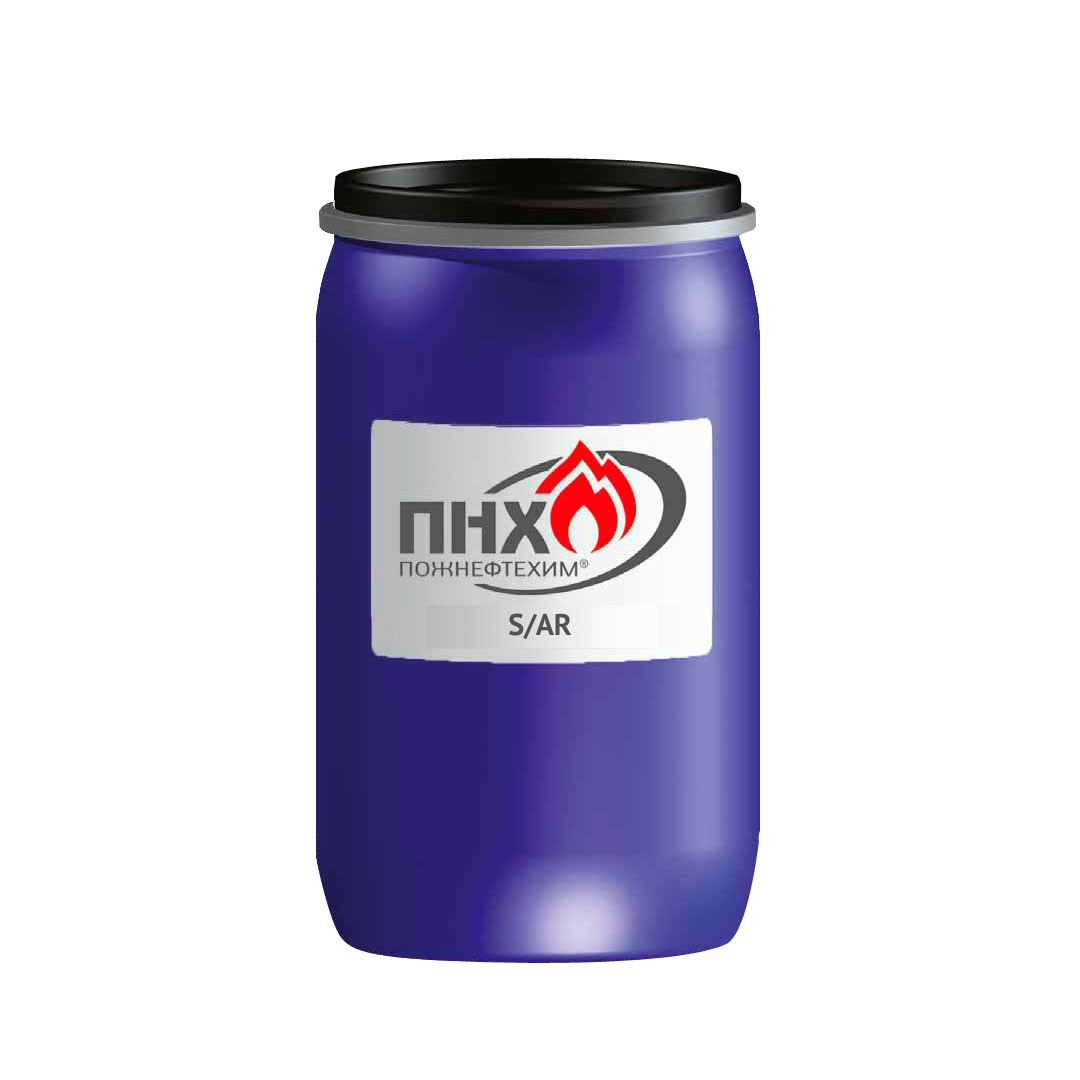 Пенообразователь «Аквафом»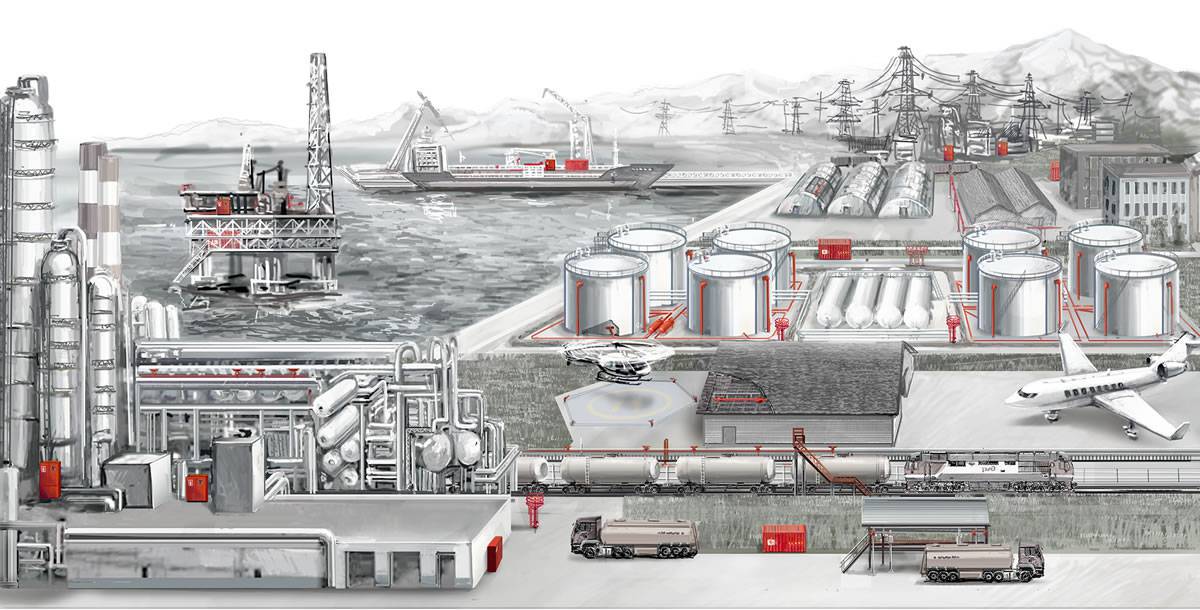 ---
Pozhneftehim produces the wide range of equipment for fire extinguishing systems and installations. These are the foam generators of low, medium and high expansion ratio, fire filters, fire monitors, fire towers, stabilizers, interlayer foam nozzles, fire hydrant manifolds, etc.
Pozhneftehim designs and produces the proportioning systems with the turbine inline, balanced pressure and foam inductor proportioners. Pozhneftehim is the exclusive distributor of the Matre products on the Russian market, as well as markets of several other countries.
Pozhneftehim produces foam concentrates and wetting agents for fire fighting at the own production site in Ivanteevka. The product line includes ove 180 compositions, among them foam concentrates of S, S/AR, AFFF, AFFF/AR, AFFF/AR LV, WA types. All formulations in strict accordance with GOST requirements.
Design of water curtains as compensating measure by the Special Technical Conditions (STU). The production and supply of deluge sprinklers for water curtains, supervised installation and commissioning. Deluge sprinklers NP I, NP II, NP III can be part of complex supplies of equipment by Pozhneftehim.
Pozhneftehim has been producing customized foam bladder tanks since 2010. We supply the products with the complete set of permission and operation documents, including the production test report. The Antifire bladder tank is the guarantee of quality and operability of the dosing system at the venue.
The customized production of block-modular constructions: block-containers, fire foam cabinets, fire hose cabinets. The complement of the block-modular products with equipment, systems and installations is made taking into account the requirements of the design documentation.
Media
company news, opinions, presentations, photo and video
---
R&D AND NEW PRODUCTS
EQUIOMENT MODELS, COMPOSITIONS OF FOAM CONCENTRATES AND NEW INTEGRATED SOLUTIONS
About pozhneftehim
essential facts, geography of supplies, history and top management
Pozhneftehim is a leading Russian manufacturer of fire suppression systems and developer of design solutions for industrial objects. We develop and supply firefighting equipment and foam concentrates to Russia, Kazakhstan, Belarus, and other countries.
Pozhneftehim is focused on foam firefighting technologies for hazardous objects with flammable and combustible liquids. Foam fire suppression is suitable for objects of oil and gas, petrochemical, chemical, aviation, automotive, marine, defense, mining and other sectors. Areas of applications include storage tank farms, oil refineries, oil-processing venues, warehouses, loading racks, docks, heliports and helidecks, aircraft hangars and other sites.
Pozhneftehim has been operating on the market of fire safety solutions for industrial objects since 2004. We collaborate with design bureaus, engineering and construction companies, supplying and maintenance departments. Our company supplies standard drawings and develops individual solutions of fire suppression systems to our customers.
Pozhneftehim conducts integrated supplies of equipment (foam bladder tanks, block-containers, foam generators) and foam concentrates. Apart from that, our organization prepares designs of firefighting systems, develops Special technical conditions (STU), Measures for fire safety, conducts on-the-spot training of specialists responsible for industrial safety.
The headquarters of Pozhneftehim are located in Saint-Petersburg (Russian Federation). The Trading company TPK Pozhneftehim is situated in Moscow. The production sites are in Moscow and in Tula regions. Our manufacturing venue in Tula region holds annual Training courses for specialists in industrial safety responsible for design and maintenance of fire suppression systems and installations.
Pozhneftehim manufactures over 14 k articles of firefighting products. The line of foam concentrates includes over 180 formulations, among them unique compositions completely to customer's requirements. With our R&D program, we manufacture, develop and test our equipment to prove its functionality and efficiency. Our testing venues are located in Tula and in Moscow regions.
Key facts and figures about Pozhneftehim
2004 годPozhnektehim LLC established in Saint-Petersburg
4000 sq. mSquare of the Pozhneftkhim own production site in 2019 (3 manufacturing areas)
> 30 certificatesProducts supplied with authorization and approval documents and factory testing protocols
17 patentsPozhneftehim develops new models of equipment and compositions of foam concentrates with our R&D programme
POZHNEFTEHIM GEOGRAPHY OF PROJECTS AND SUPPLIES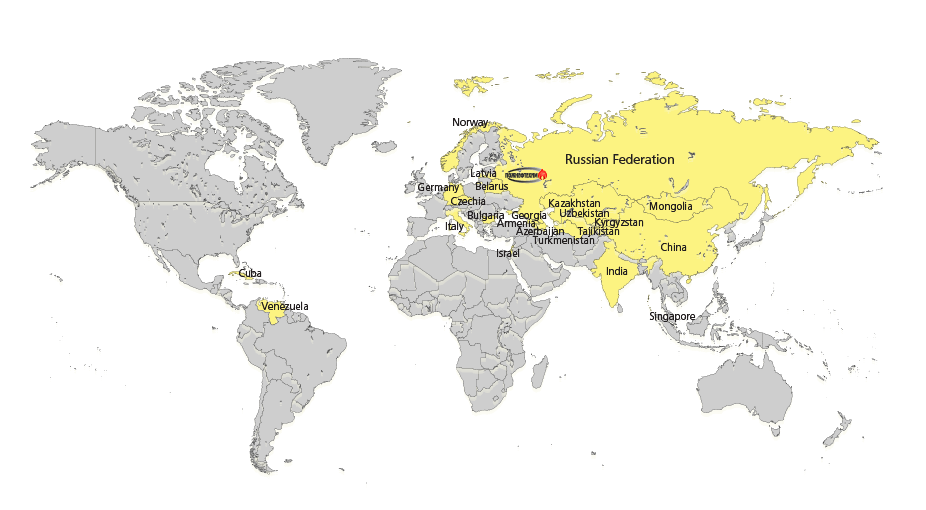 ---
IF YOU HAVE QUESTIONS Or PROPOSALS, PLEASE FILL IN OUR FORM