Water spray systems for fire protection of storage tanks, process vessels. Fixed water spray systems
Water spray is subject to the requirements of GOST R 12.3.047-98 Occupational Safety Standards System. Fire Safety of Technological Processes. General Requirements. Methods of Control. In addition, GOST R Water Spray for Fire Protection of Process Equipment and Structures. Fire Safety Regulations (NFPA 15:2012, (NEQ) is currently under development. This new state standard has gone through public hearing.
Water spray system is used to limit the scale of fire accident. For example, process equipment at production facilities shall be protected against thermal exposure by means of water spray units (fire monitors, fixed water spray systems). Water spray is also widely used for protection of building structures, pipe racks and cable racks.
The following items can be used for water spraying:
deluge sprinklers;
special purpose deluge sprinklers;
firefighting monitors installed on fire lookout towers
Select a Water Spray System suitable for your needs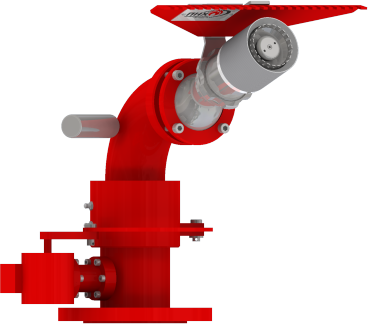 Universal Water Foam Nozzle "AntiFire" (UVPN)
FireMonitor "AntiFire" (LS)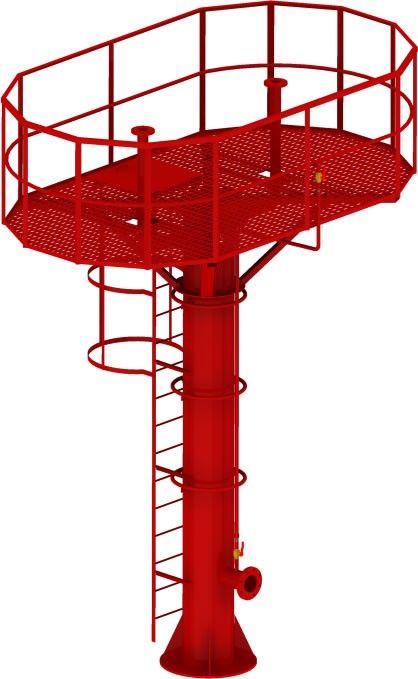 Universal Fire Tower (PVU)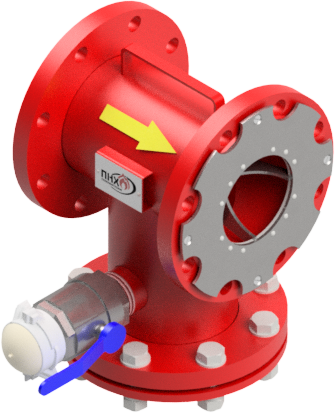 Universal Fire Filter "Tauer" (PFU)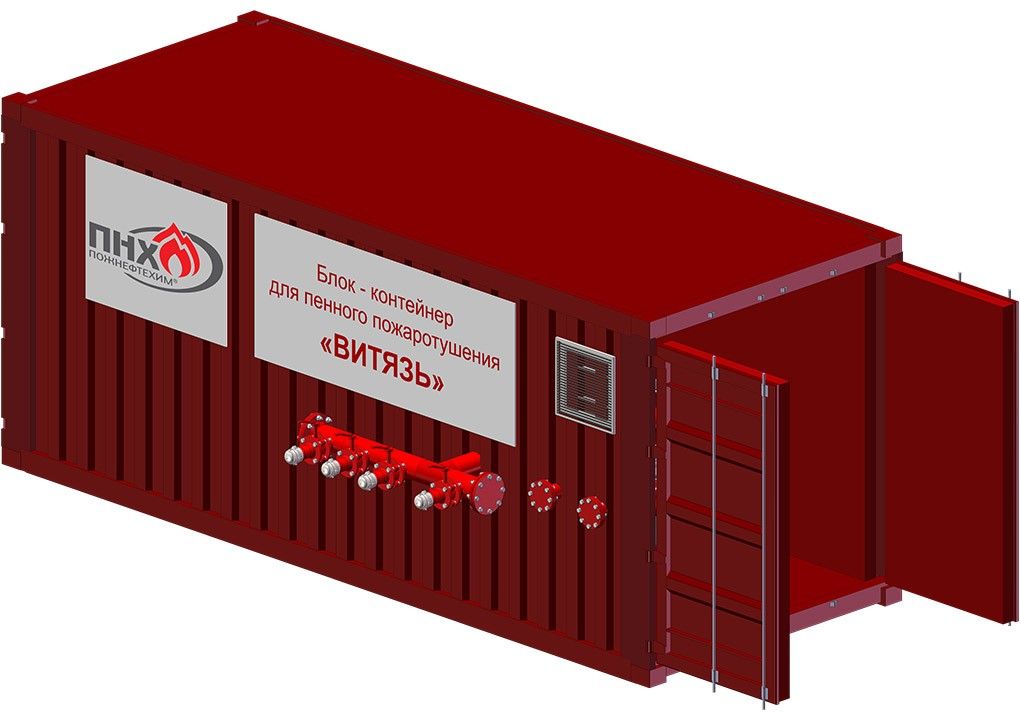 Firefighting Block-containers "Vityaz" (BK-PT)
Water spray relates to fire effects mitigation actions.
Fixed Water Spray System is an aggregate of stationary technical means for cooling of equipment and/or structures to be protected by means of water discharged onto their outer surface by sprinklers exposed to heat from fire.
Tanks with HFL (highly flammable liquid) and CL (combustible liquid) with a volume of 5000 cubic meters and more, regardless of tank wall height, shall be equipped with fixed water spray systems suitable for connection to portable firefighting equipment.
The following structures shall be also subject to water spraying:
spherical and cylindrical tanks with pressurized liquefied gas fuels and highly flammable liquids;
buried refrigerator tanks with liquefied petroleum gas (LPG);
vertical vessels with pressurized LPG and HFL.
Water spray systems shall be designed to ensure maximum protection of all exposed outer surfaces of equipment and structures, which can be affected by heat from fire.
The design and layout of sprinklers shall ensure a specified water supply rate in any area of the protected surface of equipment and structures. Spraying projections on the protected surface from each sprinkler shall overlap or adjoin.
Fire monitors serve for protection of following structures:
outdoor explosion- and fire-hazardous units (for protection of apparatus and equipment containing combustible gases, highly flammable liquids and combustible liquids);
spherical and horizontal (cylindrical) tanks with liquefied gas fuels, highly flammable liquids and combustible liquids in feedstock, LPG or intermediate storage (tank battery);
LPG, HFL and CL tank car loading and receiving racks and river terminals.
For water spray of spherical and cylindrical tanks with pressurized liquefied gas fuels and highly flammable liquids, special purpose deluge sprinklers are the most suitable (AntiFire Water Foam Nozzles). The use of these sprinklers provides for water spray systems resistant to fire and explosion hazards.
Models of Deluge Sprinkler AntiFire UWFN manufactured by Pozhneftehim
| | |
| --- | --- |
| UVPN "AntiFire" 1, PU A | UVPN "AntiFire" 1, with flange coupling |
| UVPN "AntiFire" 1, PU B | UVPN "AntiFire" 1, with oscillator |
Type, number and installation features of sprinklers, as well as their operation mode (pressure upstream the sprinklers, dispersibility) shall be determined in the design of water spray system taking into account the uniform spraying of all protected surfaces and sufficient thermal protection of tanks and equipment.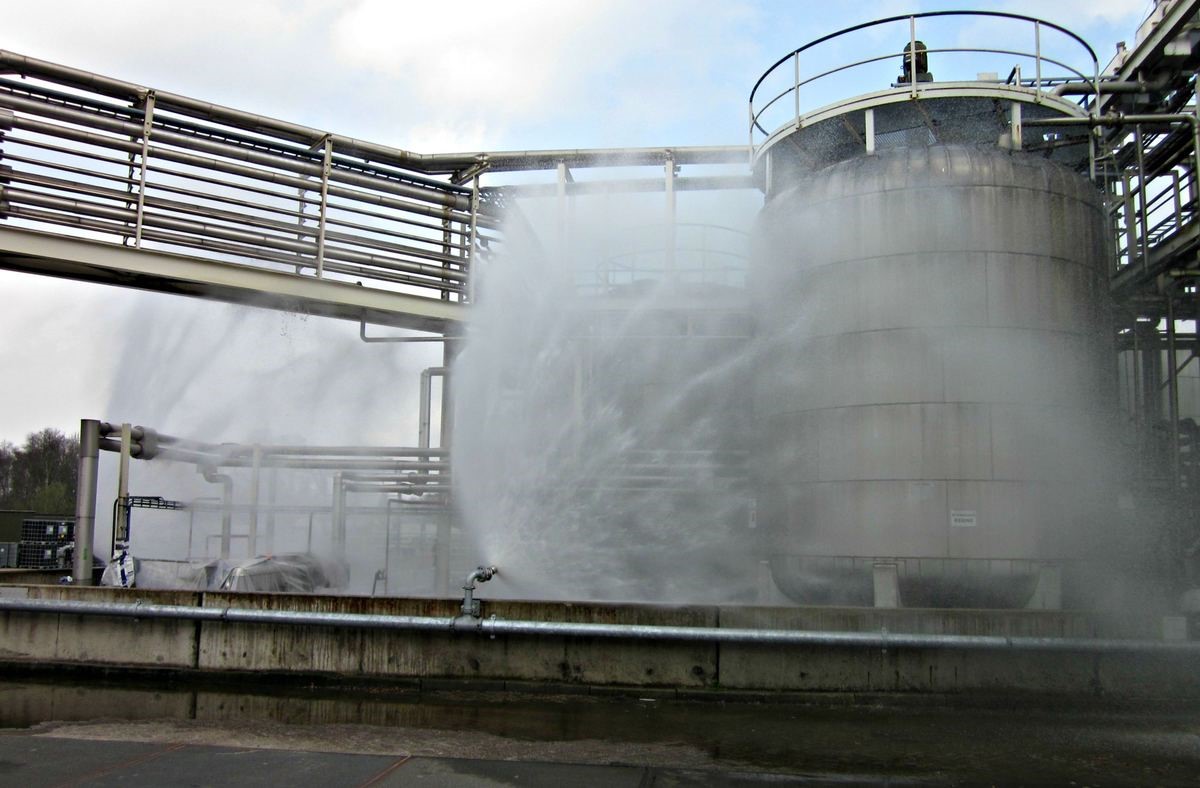 Fire Monitors "AntiFire" made from top grade stainless steel are characterized by high quality and long service life when being installed at facilities with aggressive environment.
Models of Fire Monitors manufactured by Pozhneftehim
| | |
| --- | --- |
| Fire Monitor LS-S | Fire Monitor LS-U |
Protection of these products against clogging is provided by the Universal Fire Filters "Tauer".
Design of water spray system and selection of deluge equipment is a quite challenging task. Pozhneftehim is known as the Russian manufacturer of equipment for foam- and water-based firefighting systems. It is actively involved in the design of such systems, development of project specific design codes and fire safety measures for design documentation.
Find out more about cooperation with us.
Contact information to order Pozhneftehim complex supplies:
Questions concerning the choice of foam concentrates for fire extinguishing
Tatyana Potapenko, foam project manager +7 (499) 703 01 32, ext.172
Questions concerning the choice of firefighting equipment
Sergey Vypritsky, Project Manager +7 (499) 703 01 32, ext.153
Questions on documentation regarding Fire safety measures (MOPB) and Special technical conditions (STU)
Sergey Titenkov, Head of Regulatory and Technical Department +7 (499) 703 01 32, ext.159