MATRE PROPORTIONERS AND POZHNEFTEHIM FOAM CONCENTRATE DOSING SYSTEMS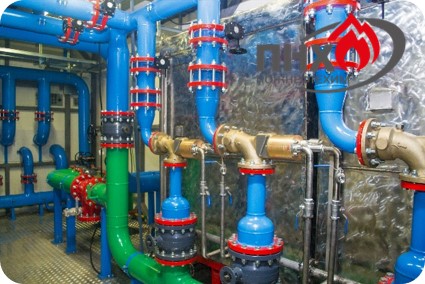 Pozhneftehim manufactures foam concentrate storage and dosing (proportioning) systems with M-TU, M-BP, M-FOI proportioners. We collaborate with Matre Maskin SA, the Norwegian producer of equipment and components for foam fire extinguishing systems, since 2012.
At present, Pozhneftehim is the official partner and exclusive distributor of Matre products on the territory of Russia and several other countries.

The storage and proportioning systems (SKhDP) are produced upon request (according to questionnaires and Customers' technical parameters) at the Pozhneftehim own manufacturing site in Donskoy (Tula Region). The products conform to ISO requirements. The workshop is equipped with the certified stand for hydraulic tests to check operability of dosing systems and firefighting equipment (foam generators, filters, etc.).

More information
---
Proportioners M-TU, M-BP, M-FOI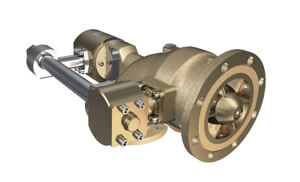 Turbine inline proportioner M-TU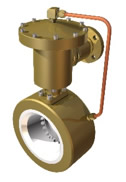 Balanced pressure proportioner M-BP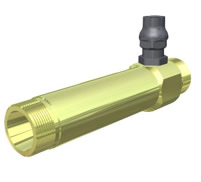 Foam inductor M-FOI
Modifications of systems with Matre proportioners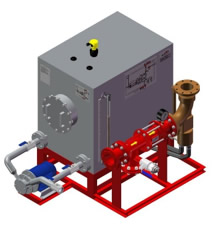 Foam concentrate storage and dosing system with M-TU proportioner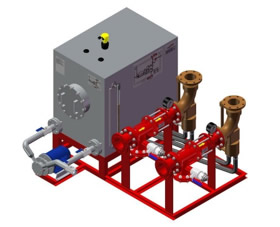 Foam concentrate storage and dosing system with two M-TU proportioners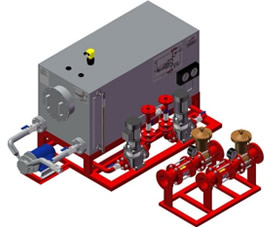 Foam concentrate storage and dosing system with two M-BP proportioners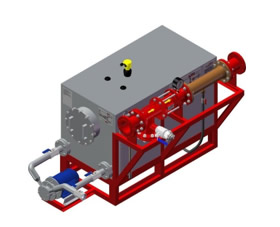 Foam concentrate storage and dosing system with M-FOI proportioner

Foam concentrate storage and dosing system with two M-FOI proportioners

Important information about systems with Matre proportioners

Advantages of systems with turbine inline proportioners M-TU

The M-TU proportioner is reliable. It executes dosing at a wide flow range driven by the water stream energy in the main water line. No supplementary sources of energy are required.
The turbine inline proportioners are manufactured from materials that withstand the negative influence of water (e.g. brackish and salt) and additives, water solutions of foam concentrate and various types of foam concentrates.
The systems with M-TU are intended for mining enterprises, transportation, storage, oil refinery and transshipment sites, as well as warehouses and production halls of chemically hazardous substances, components of missile and nuclear fuel, at sea platforms and vessels.

Advantages of systems with balanced pressure proportioners M-BP (M-BWP)
The balanced pressure (wide-pressure) proportioner M-BP (M-BWP) covers wide range of flows and pressures. It can be used in sprinkler installations. This if the most economically feasible solution for objects with large distances between fire extinguishing sections.
M-BWP (balanced wide range proportioner) отличается от M-BP (balanced proportioner) ещё более широкими диапазонами за счёт наличия автоматического клапана на линии подачи воды из магистрали.

The balanced pressure proportioners can be used in centralized and distributed dosing systems. The device adjusts the insertion of foam concentrate to the water flow automatically.

Advantages of systems with foam inductors M-FOI
The foam inductors stand out with their simple and reliable design, lack of moving parts and wearable pieces.
The foam concentrate dosing systems with M-FOI foam inductors are used in fire extinguishing installations with one or two parameters of flow rates and relatively small lengths of distribution pipes.
The systems with M-FOI proportioners are suitable in the following installations:

• foam firefighting systems helipads and helicopter decks;
• high-expansion fire extinguishing systems;
• local firefighting installations (e.g. on vessels as part of foam cabinets of other modules).
Foam concentrate tanks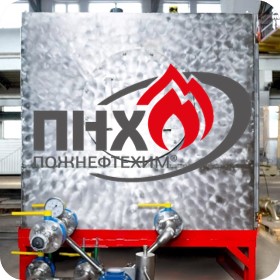 for storage of foam concentrate reserve at installations of foam firefighting and at warehouses of objects
Advantages of Pozhneftehim foam concentrate storage tanks
• reasonable placement with due consideration of the premises' characteristics;
• increased leakproofness to avoid possible evaporation of expensive foam concentrates;
• possible mixing of the foam concentrate;
• protection against overflows;
• use of high quality stainless steel or steels with special anticorrosive covering.
Piping arrangement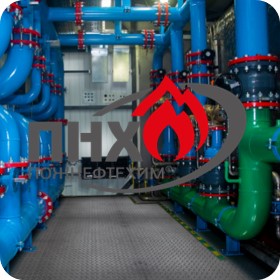 to ensure dosing and to operate the foam concentrate tank

Requirements to the piping arrangement of systems with foam concentrate proportioners
• piping must protect all operating modes of the proportioner from cavitation regimes
• proportioners must be protected against blockage;
• stop valves of the suction pipe in proportioners' piping arrangement must be equipped with stop valve automatic control devices (Close – Open) according to para. 5.1.18 SP 5.1310.2009;
• piping of proportioners driven by the water flow must ensure the possible check of proportioners' operability;
• viscosity of foam concentrates must considered.
IF YOU HAVE QUESTIONS Or PROPOSALS, PLEASE FILL IN OUR FORM
Contact information to order packaged supplies at Pozhneftehim

On the choice of foam concentrates

Tatiana Potapenko, head of foam department +7 (499) 703 01 32, ext.172
On the choice equipment
Sergey Vypritsky, head of design department +7 (499) 703 01 32, ext.153

On design documents (Measures for fire safety, Special technical conditions)

Sergey Titenkov, head of technical regulation department +7 (499) 703 01 32, ext.159