Oil cellars
Extinguishing fires in oil cellars and developing fire extinguishing units for their protection is one of the urgent fire safety problems at industrial and production facilities. Depending on the design features of the premises to be protected, Pozhneftehim recommends high expansion foam fire extinguishing technologies with Favorit GVPE foam generators, low-expansion film-forming foam with Antifire special deluge sprinklers (water and foam nozzles) and Aquafom foam concentrates. These systems are economically viable and highly efficient at facilities of this type.
Oil cellar and tunnel fires. Fire extinguishing installations
Equipment with a hydraulic drive is used at enterprises of the metallurgical industry and heavy engineering: press-forging equipment, rolling mills.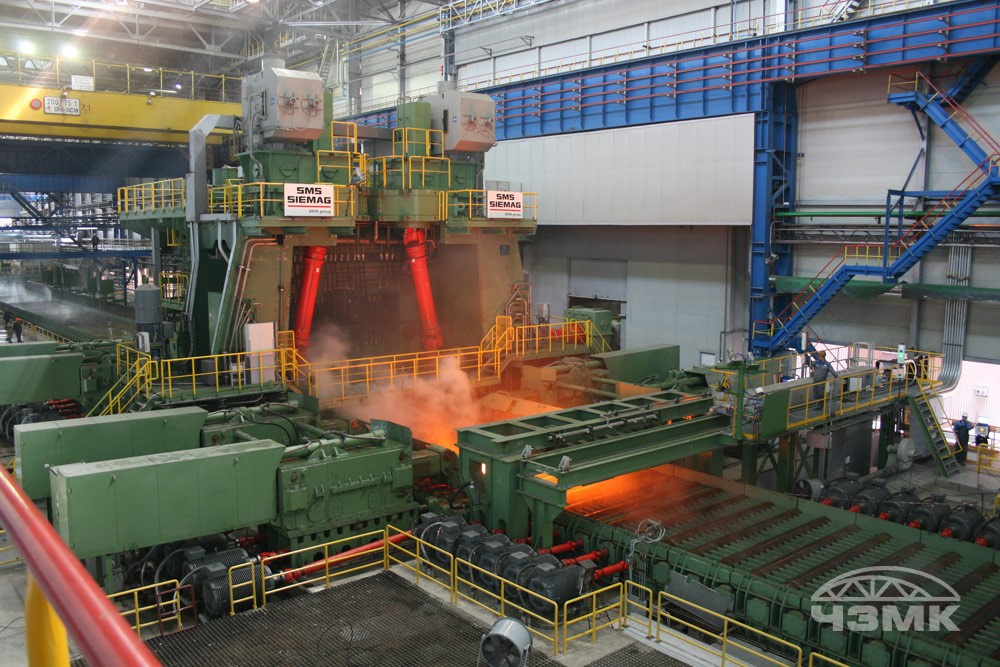 Figure 1 - Stan-5000 at the Magnitogorsk Iron and Steel Works
Such equipment requires a large amount of industrial oil, tanks, pumps and pipelines, which are located in the cellar rooms or oil cellars.
Oil cellar can have areas of up to 10,000 m² (for rolling mills) with room height of 4-5 m. The layout of the oil cellars can be complex, include a large number of oil tunnels and cable tunnels.
Oil cellar fires are extremely complex and dangerous due to large areas, a large amount of fire load, high temperature and smoke. The work of fire and rescue units is extremely difficult here for the same reasons.
A good example is the fire at the KAMAZ engine plant on April 14, 1993. It took six days to extinguish the fire in the oil cellars.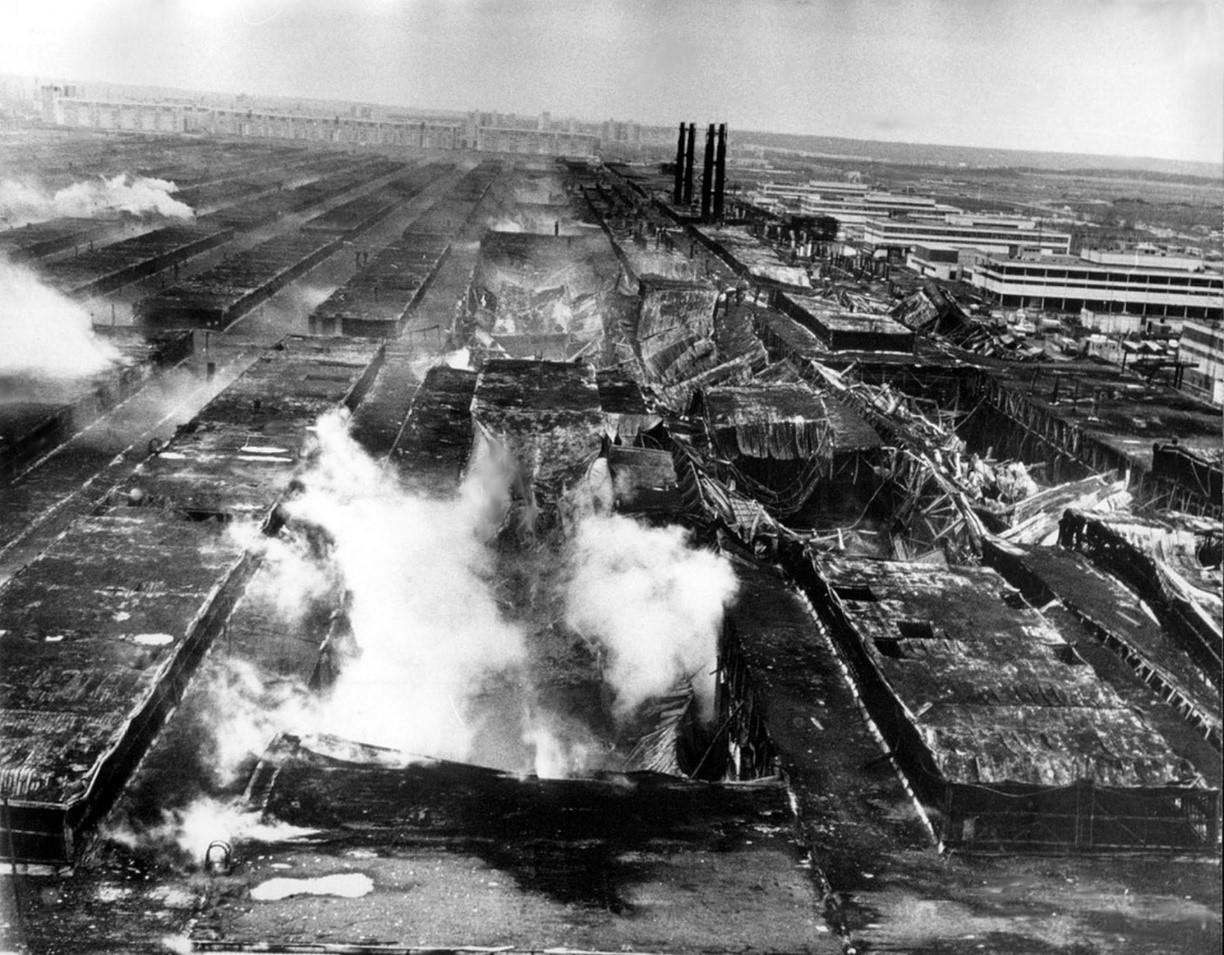 Choice of foam concentrates and fire extinguishing methods for oil cellars
Oil cellars must be equipped with automatic fire extinguishing installations regardless of area, according to SP 5.13130.2009 Appendix A, table A.3, p. 10.
The type of fire extinguishing unit, the method of extinguishing, the type of foam concentrate are determined by the design organization taking into account the fire hazard and the physicochemical properties of the produced, stored and used substances and materials, as well as the features of the protected equipment (paragraph 4.3; table A.3 of SP 5.13130. 2009).
Hydraulic systems use flammable industrial oils. Korolchenko reference book "Fire and explosion hazard of substances and materials, and means of firefighting" recommends air-mechanical foam and powders as firefighting substances. Also, in practice, you can find other types of fire extinguishing units. Foam fire extinguishing is most effective for extinguishing highly flammable and combustible liquids; therefore, it is widely used at metallurgical enterprises. Medium expansion foam generators like GPS can be found in almost all facilities built in the second half of the 20th century. At the same time, the problem of foaming under smoke conditions remaines relevant.
At the end of the 90s, Russia began to actively apply new technologies for foam fire extinguishing, namely high expansion foam extinguishing. High expansion foam generators (GVPE) can form foam under smoke conditions. GVPE are particularly effective in such conditions with AFFF foam concentrates (Aquafom I NSV). High expansion foam instantly fills the rooms of cellars and tunnels and eliminates combustion.
Given the absence of permanent workplaces, large spaces, areas of shading and the small height of the premises, high expansion foam fire extinguishing systems are cost-effective.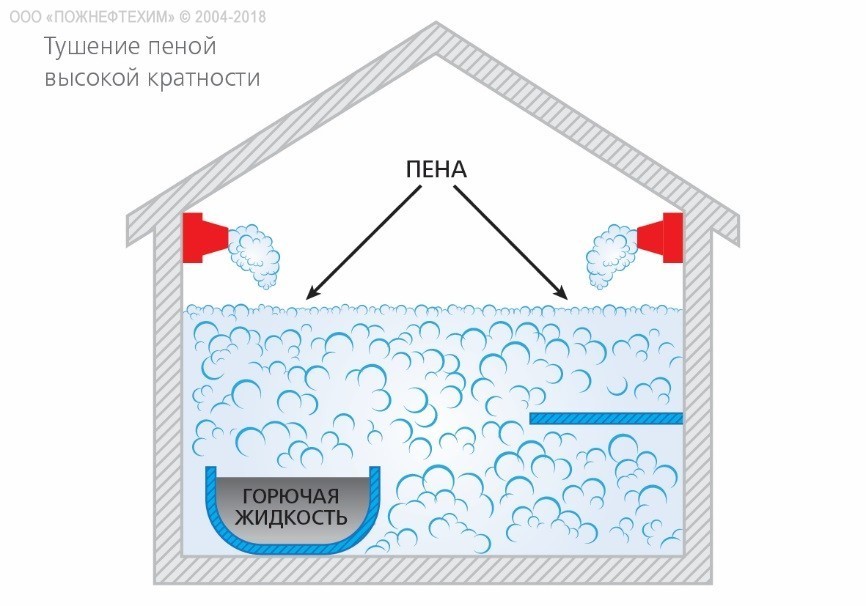 The methodology for calculating parameters offire extinguishing installation with high expansion foam is described in Appendix "G" (№4) of the code.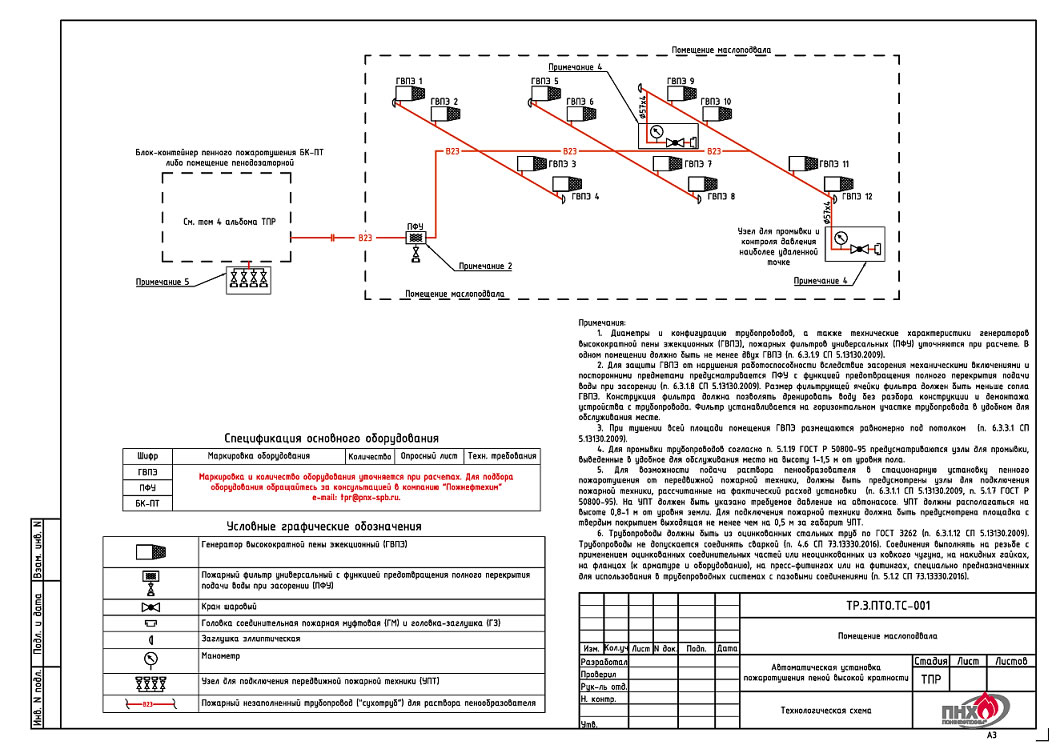 Upon request the support department of design organizations provides editable equipment drawings, explanatory notes, calculation methods, questionnaires, and also a sample project.
REQUEST DESIGN FOR OIL CELLAR FIRE FIGHTING
Where the use of high expansion foam is limited due to the design features of the premises, it is effective to use fire extinguishing installations with Antifire deluge sprinklers (water spray nozzles) and low expansion film-forming foam. The optimal solution is the Antifire nozzle equipped with oscillator.
The Antifire water-foam nozzles comply with GOST R 51043-2002 and are special purpose deluge sprinklers. The design feature of the product is resistance to thermal effects in the initial period of the fire onset and development.
We can select and develop drawings of thedosing (proportioning) system for your project.
Foam concentrate for oil cellar fire extinguishing system
According to the specialists of the Ministry of the Russian Federation for Civil Defense, Emergencies and Elimination of Consequences of Natural Disasters, "the experience with high expansion foam extinguishing of Class A and B fires shows that fluorinated and synthetic foam concentrates have almost the same efficiency (except for warehouses with polar combustible liquids" (response to the request, a letter from Pozhneftehim LLC about high expansion foam dated 04/07/2014) Nevertheless, we recommend the AFFF foam concentrate (Aquafom I NSV) for more efficient foaming.
Thus, it is possible to use both inexpensive S type synthetic foam concentrates and AFFF type high-efficiency foam concentrates.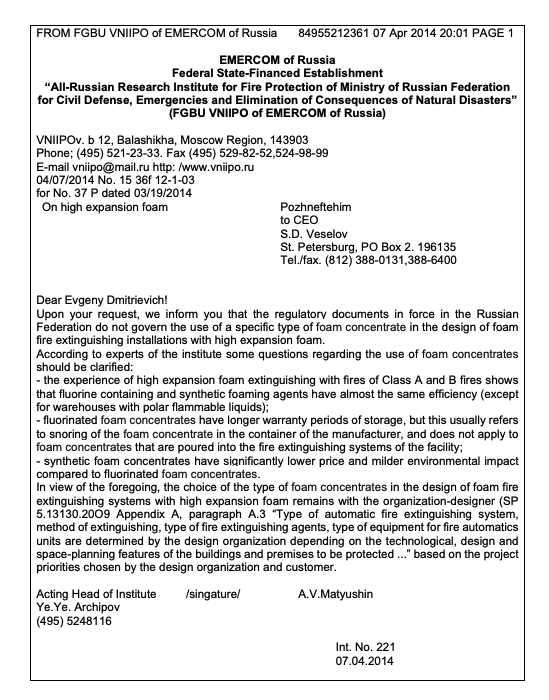 Firefighting equipment and foam concentrates for extinguishing a fire in oil cellars and tunnels
Pozhneftehim produces the following equipment for foam fire extinguishing systems of oil cellars:
- Favorit GVPE high expansion foam generators;
- Antifire deluge sprinklers (water-foam nozzles)
- Tauer PFU fire filters;
- Aquafom foam concentrates;
- auxiliary equipment;
- modular buildings with dosing systems and pumping stations (Vityaz block-container unit).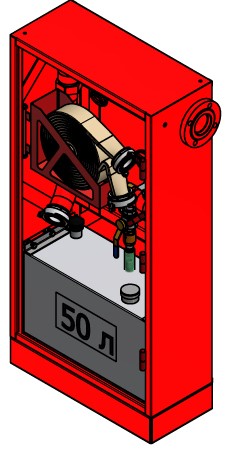 The use of MasterPen foam fire cabinets is effective in areas that are not protected by automatic fire extinguishing systems. They are used as part of an internal fire water supply instead of conventional fire hydrants, or as an independent fire extinguishing system.
Unfortunately, many types of foam generators lack national standards. A guarantee of product quality for the Customer is the availability of an accredited test stand for equipment at the production venue and the following documents:
- license of the Ministry of Emergencies of the Russian Federation for installation, maintenance and repair of fire safety equipment for buildings and structures (for modular buildings);
- SRO certificate of admission to the preparation of draft measures to ensure fire safety of permanent works including especially dangerous and technically complex ones (for modular buildings);
- quality system certificate ISO 9001;
- National Agency of Welding control certificates;
- certificate of conformity issued by an accredited body of EMERCOM of Russia;
- certificate (declaration) for compliance with TR TS 032/2013 for the bladder tank;
- the safety justification (OB) specified in paragraph 45 of the TR TS 032/2013 for the bladder tank;
- certificate of compliance with the requirements of GOST 30546.1-98, GOST 30546.2-98, GOST 30546.2-98 (version for 9 points earthquake resistance on the MSK-64 scale) for a bladder tank (if necessary);
- calculation justification of the corrosion rate of the inner surface of bladder tanks performed by an accredited organization (for bladder tanks);
- written confirmation of the manufacturer allowing inspection by the representative of the Customer and participation in acceptance tests.
Order, calculate, consult an expert on foam fire extinguishing installations
Получить консультацию и рассчитать стоимость установки пенного пожаротушения вы можете у наших специалистов, заполнив форму далее.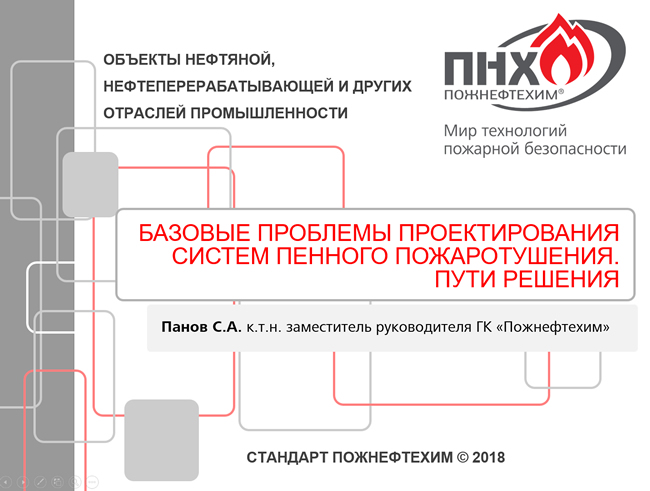 Стандарт Пожнефтехим "Базовые проблемы проектирования систем пенного пожаротушения. Пути решения". 2018 (pdf, 2.32 Mb)
Contact information to order Pozhneftehim complex supplies:
Questions concerning the choice of foam concentrates for fire extinguishing
Tatyana Potapenko, foam project manager +7 (499) 703 01 32, ext.172
Questions concerning the choice of firefighting equipment
Sergey Vypritsky, Project Manager +7 (499) 703 01 32, ext.153
Questions on documentation regarding Fire safety measures (MOPB) and Special technical conditions (STU)
Sergey Titenkov, Head of Regulatory and Technical Department +7 (499) 703 01 32, ext.159