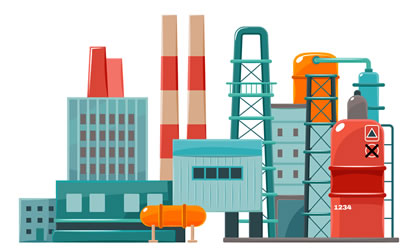 The foam concentrate properties should be appropriate for the type of firefighting equipment. The effectiveness of the entire fire extinguishing system depends on this factor. The Pozhneftehim experts narrate of the reasons of inoperability of fire safety systems at oil and gas and petrochemical facilities.
Designing a fire extinguishing system at a hazardous facility
The first stage in creating a fire safety system is the desigh. The project documentation includes "Fire Safety Measures" (MOPB) section. Its design is carried out by institutes, which can get technical support from the Pozhneftehim. The Company also develops Special technical conditions (STU) for hazardous facilities and participates in state expertise of design documentation.
The Pozhneftehim manufactures fire fighting equipment and foam concentrates and has experience in the implementation of foam fire extinguishing systems at oil and gas and petrochemical facilities. The Company is developing new models of equipment and compositions of foam concentrates. Our experts can advise designers on technical issues related to the performance of fire systems.
At the design stage, it is necessary to provide that the fire system components optimally match. Depending on the chosen storage and proportioning system, the foam concentrate should have different viscosity, volume concentration, frost resistance and other parameters.
Compliance of Aquafom foam concentrates and Pozhneftehim proportioning systems
The Pozhneftehim offers the following foam concentrate storage and proportioning systems:
M-FOI Ejection proportioning system
M-BP Balanced pressure proportioning system
M-TU Turbine inline proportioning system
DIFFS (deck integrated firefighing system) for helipads
System with bladder tank and foam concentrate container
Read more on the topic: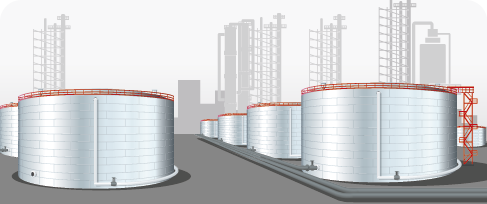 Fire safety of tank farms
Modern proportioning systems with ejector, balanced or turbine inline proportioners require high-quality fluorosynthetic foam concentrate. Of the Aquafom line AFFF for low expansion foam, S, WA, AFFF for low-, medium- and high expansion foam and AFFF/AR LV for low expansion foam (LV stands for Low Viscosity) are ideally suited for these systems. The foam concentrate viscosity and volume concentration are prescribed in the technical documentation of each proportioner. The effectiveness of this solution is confirmed by international experience and fire tests at the training ground.
A proportioning bladder tank system can work with more viscous foam concentrates. This is a traditional and generally less demanding system. Any foam concentrate is suitable for it: S, S/AR, AFFF, as well as AFFF/AR for low expansion foam and AFFF/AR for low, medium and high expansion foam. These products are on line of Aquafom foam concentrates for fire extinguishing manufactured by the Pozhneftehim.
The efficiency and performance of the system is also influenced by the type of foam generator.
Compliance of Aquafom foam concentrates and the Pozhneftehim foam generators
The Pozhneftehim firefighting equipment is produced in Donskoy, Tula Region. Various foam generators are manufactured here:
For example, a tank farm fire extinguishing system requires using low expansion foam chambers and a foam concentrate capable of forming low expansion foam. For the system of cubical fire extinguishing for warehouses or aircraft hangars, high expansion foam generators and a foam concentrate capable of forming high expansion foam should be provided. The compatibility of equipment and foam concentrate was tested at the Pozhneftehim test stand, which is a holder of the Rosakrredatsiya certificate.
How to create a workable fire extinguishing system
When designing and installing a foam fire extinguishing system, we recommend contacting professionals and ordering complex deliveries of components of the firefighting system. In this case, you are guaranteed to get an effective, operable system, and at the commissioning stage you do not have to figure out which component failed.
Other news