09.03.2021 16:07:00
In 2021, Pozhneftehim has received several positive references from the customers. The company is confirming the status of a reliable and responsible manufacturer of fire extinguishing systems and installations. Since the foundation in 2004, Pozhneftehim has continued to develop its product line and project geography, while maintaining its specialization in particularly hazardous industrial facilities.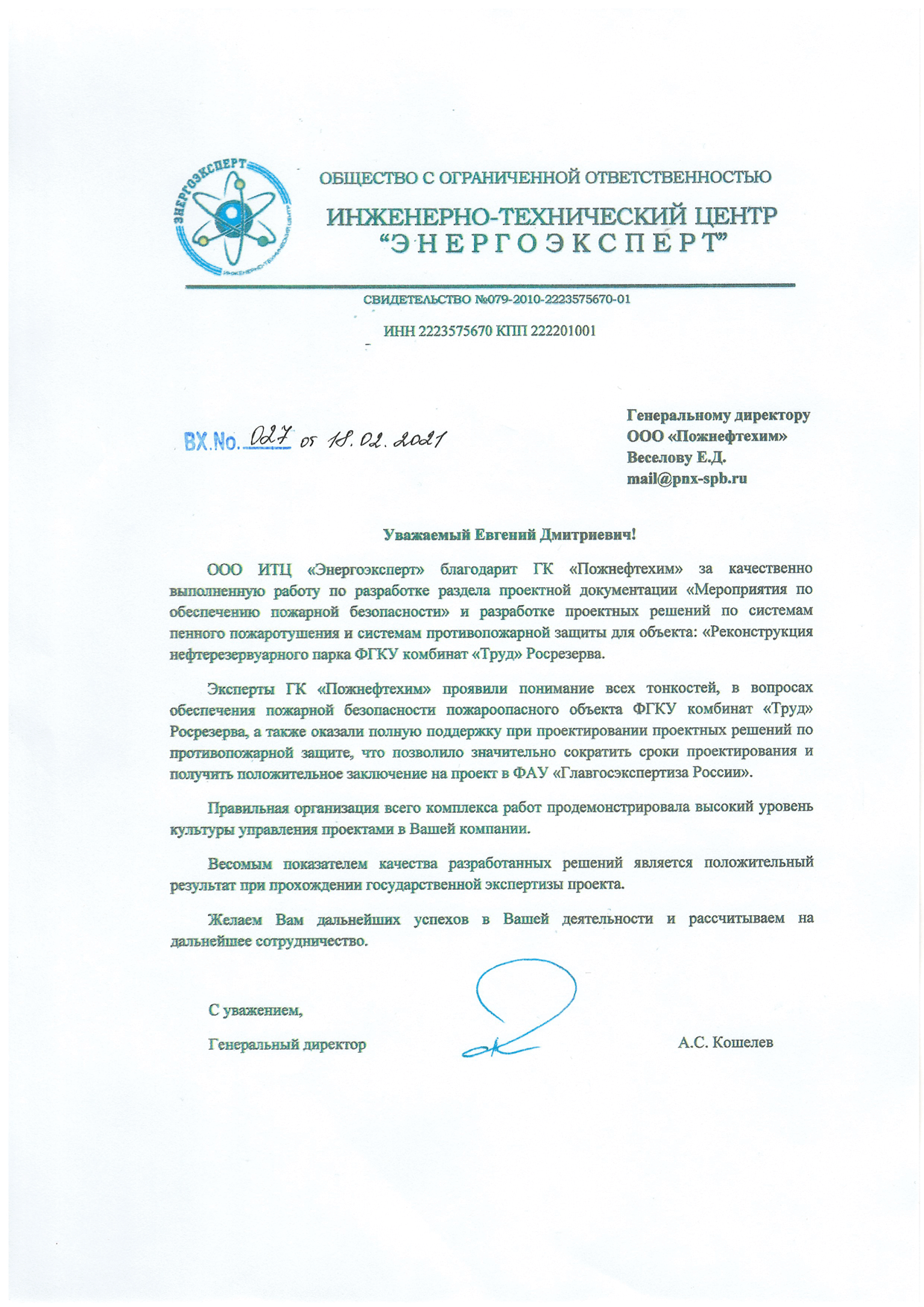 The Engineering-technical center "EnergoExpert", after the development of design solutions for the foam fire extinguishing systems of the oil tank farm of the oil tank farm FGKU Kombinat "Trud" of Rosrezerv, emphasized the "high level of project management culture" and the "correct organization of the entire complex of works". "A significant indicator of the quality of the developed solutions is a positive result when passing the state expertise of the project," believe the customer's specialists.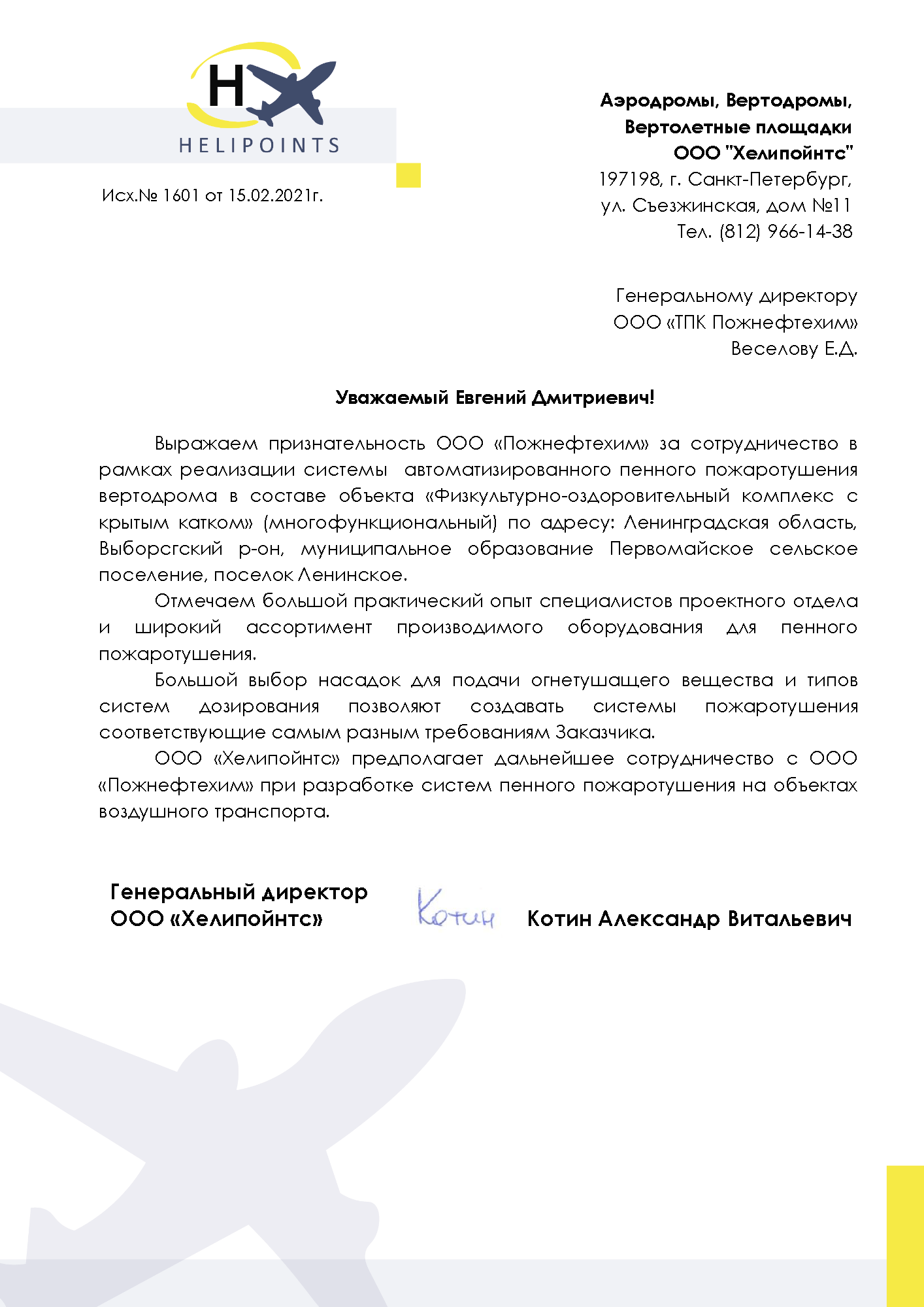 The "Helipoints" company, which deals with airfields, heliports, and helipads, appreciates the cooperation and highlight "extensive practical experience of the design department specialists and the wide range of foam fire extinguishing equipment". Pozhneftehim has installed an automated foam fire extinguishing system at the "Helipoints" facility in the Leningrad Region.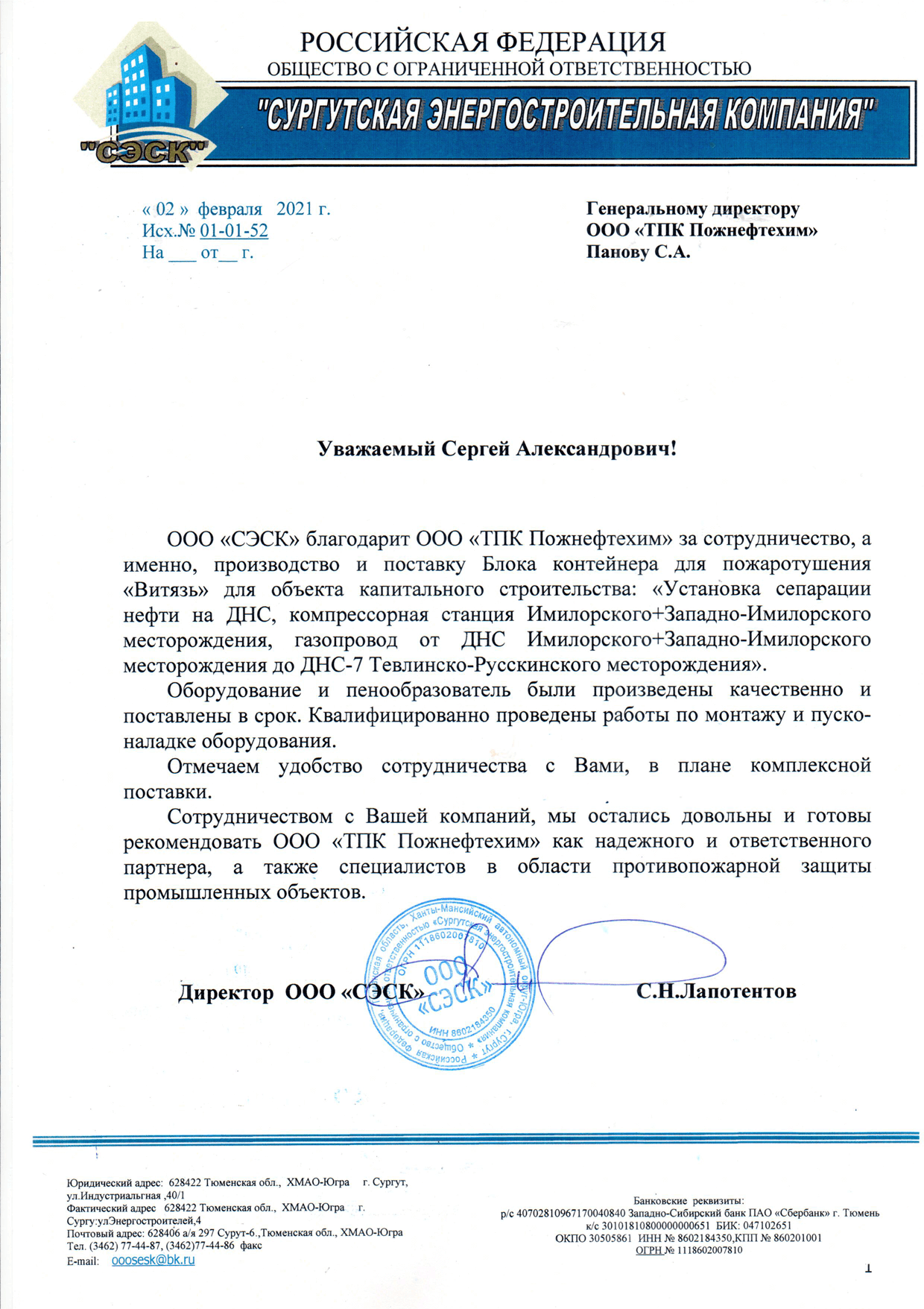 The "Surgut energy and construction company" confirms in its review on the delivery to the facilities in the Imilorskoye and Zapadno-Imilorskoye fields that the installation and commissioning of the equipment was carried out professionally. The BK-PT Vityaz and the Pozhneftehim foam concentrate were delivered to the facility. "We are satisfied with our cooperation with your company and are ready to recommend TPC Pozhneftehim as a reliable and responsible partner," the review says.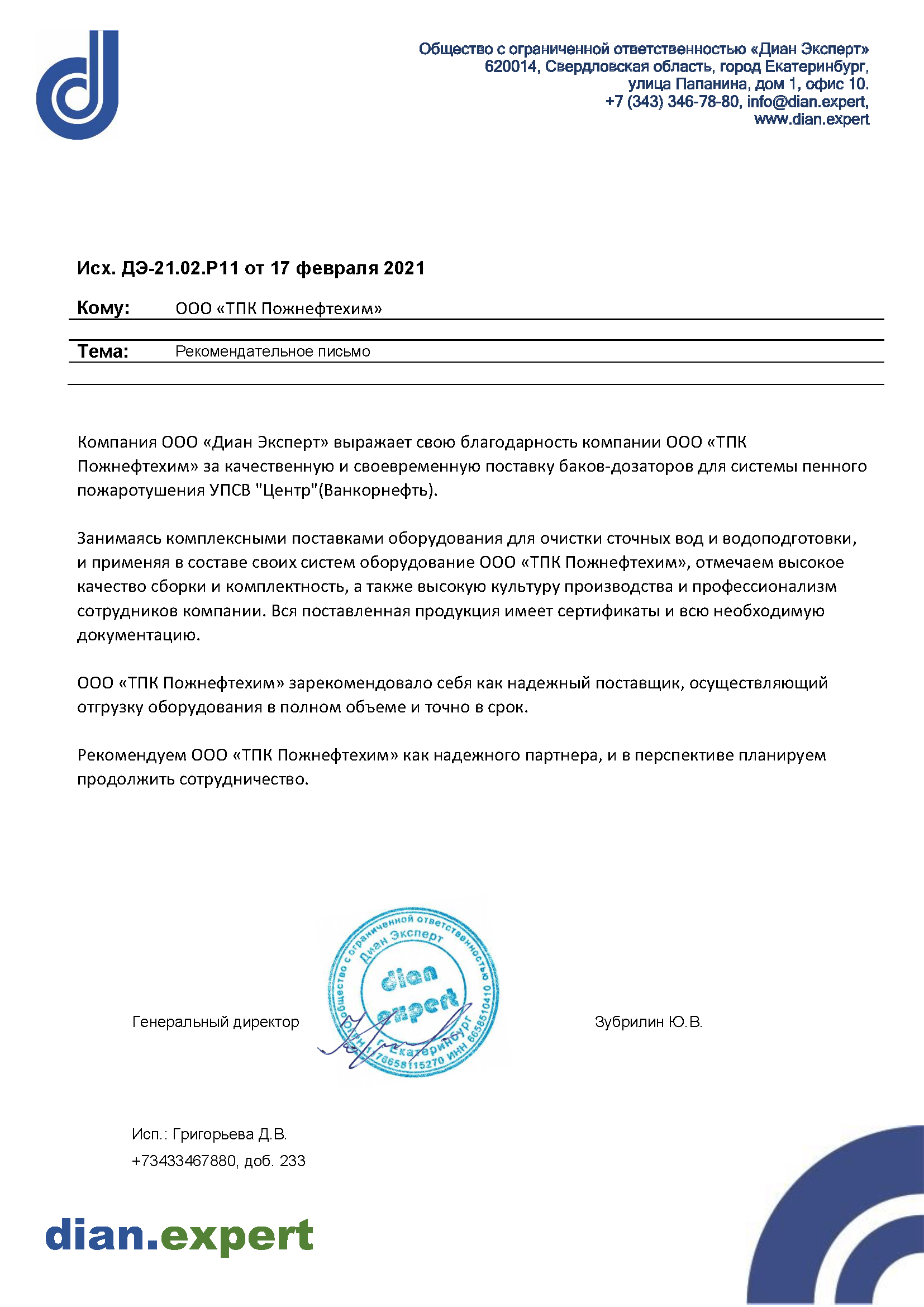 The company "Dian Expert" also positively assesses the production and the supply of bladder tanks for the foam fire extinguishing system. "TPC Pozhneftehim has established itself as a reliable supplier engaged in the shipment of the equipment in full and on time, the customer notes. – All delivered products have certificates and the necessary documentation".
We are grateful to the companies that send feedback on the results of cooperation. Pozhneftehim Group, the Russian manufacturer of equipment and foam concentrates for fire extinguishing of industrial facilities, regularly receives positive references on the results of completed projects and deliveries All reviews are here.
Other news