05.11.2020 14:10:00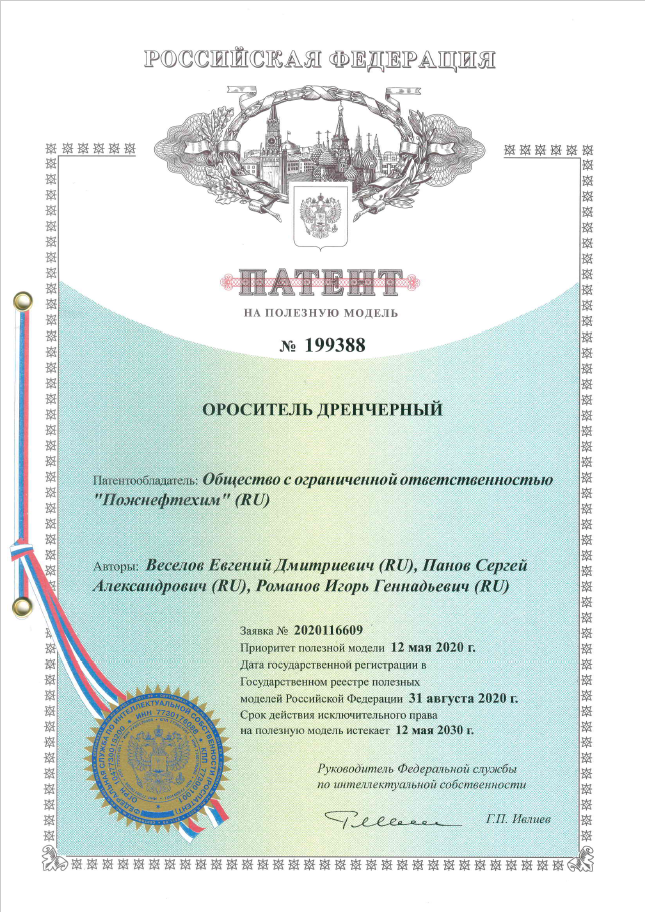 Pozhneftehim, the Russian manufacturer of equipment and foam concentrates for fire extinguishing systems, has developed and put into production the ORK special purpose deluge sprinkler. The uniqueness of the utility model design is confirmed by the FSIP Patent No. 199388 dated August 31, 2020.
The ORK deluge sprinkler was developed in 2019-2020 in accordance with GOST R 51043-2002 as part of the R&D program of Pozhneftehim Group. Currently, the sprinkler is produced at our own production site "Pozhneftehim-Detal" in the city of Donskoy, Tula region. A distinctive feature of the product is that the slot outlet is made with an area of at least the area of the passage section of the channel. The plane of the slot outlet is located at an acute angle to the axis of the channel, and the hole itself is inclined towards the entrance of the inlet opening.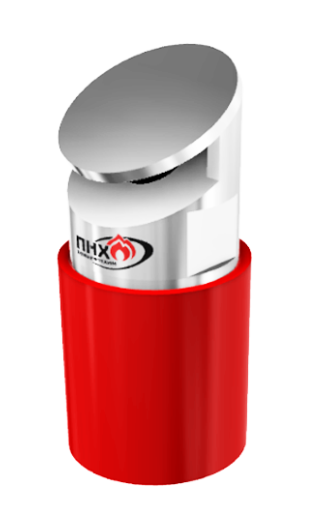 The ORK nozzle is used in stationary cooling installations for vertical steel tanks, columns, and other structures and constructions. The water fire extinguishing systems of this kind are necessary at oil and petroleum product depots (tank farms), as well as on column devices of technological outdoor installations for oil refining.
The choice of ORK is stipulated by SP 155.13130 and GOST R 12.3.047-2012. According to clause 3.19 of SP 155.13130.2014, the upper belt of tank walls should have a horizontal sectional irrigation ring of the irrigation pipeline with devices for water spraying. According to M. 15 of GOST R 12.3.047-2012, "the type, number and features of the arrangement of sprinklers of stationary water irrigation installations, as well as their operating mode (inlet pressure to sprinklers, water flow, spray dispersion) must be determined based on the condition of uniform irrigation of all protected surfaces with a given intensity that provides thermal protection of the equipment".
ORK deluge sprinklers fully meet the requirements of standards, in contrast to the perforated irrigation rings "analogues". The use of the latter contradicts SP 155.13130.2014 and GOST R 12.3.047-2012. The special-purpose nozzles are available for order with questionnaires specifying the irrigation angles. For more information about the technical characteristics and advantages of ORK please contact our managers by phone: +7 (499) 703-01-32, mail@pnx-spb.ru.
Other news